Iowa not Idaho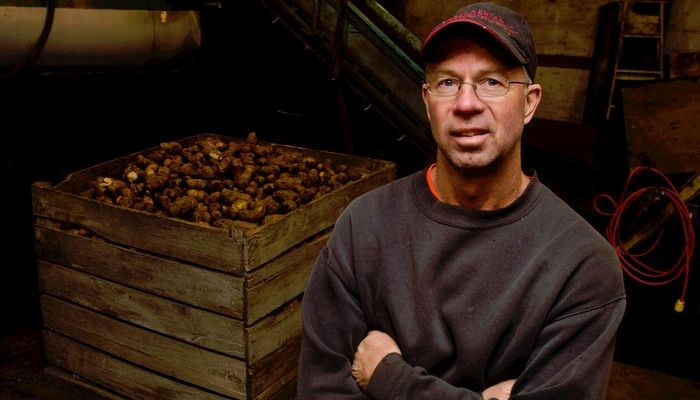 Tradition runs deep for the Kittleson Brothers farm in St. Ansgar, Iowa. John and Charles are the second generation to grow and sell potatoes and onions from their farm situated along the banks of the Cedar River.
In the late twenties at the beginning of the Great Depression two Kittleson brothers, Carl and Julius, started farming land close to Fertile, Iowa that had recently been drained from a lake. The soil rich in nutrients and made up primarily of peat turned out to be extremely fertile for growing potatoes and onions here in Iowa.
"My father told me that in the twenties the government drained a lake and gave or sold the land at a cheap price to area farmers," John said. "Over the years as farmers left the area my dad and uncle kept buying the land."
Today as the peat slowly gives way to sand bars the two brothers continue to grow great tasting varieties of potatoes and onions. They operate a store on their century farm where people can stop buy from September to May and buy bags of fresh potatoes and onions that are locally grown.
A quick tour through the historic barn is also very interesting too. Much of the technology used to grow and clean the potatoes hasn't changed over the years according to John. People can also find their potatoes in grocery stores across northern Iowa.
Here's some great potato recipes you can enjoy after you visit the Kittleson Brothers farm: http://www.healthypotato.com/
Written by Joe Murphy
Joe is a photographer and writer for Iowa Farm Bureau.