Iowa is number one, and then some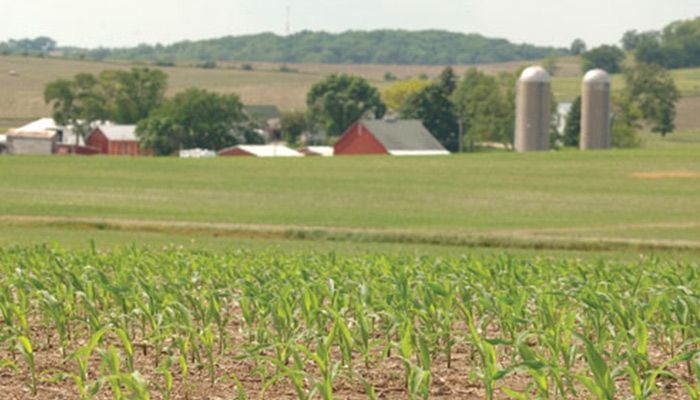 Living in a less-populated state in the middle of the country, we Iowans at times can feel sort of overlooked. We have no oceans or mountains; no great big cities; nothing even close to a major league sports franchise.
But in agriculture Iowa stands very, very tall, according to a
new government report.
And being farm strong translates into billions of dollars flowing into the state's economy and thousands of jobs across our state.
Indeed, the value of cash receipts generated by Iowa agriculture surpasses all of our neighboring states and is second only to California, which specializes in fruits and vegetables.
Iowa is the country's top state at producing corn and soybeans, the country's two most valuable field crops used in a range of products from livestock feed and fuel to crayons, candles and medicines. The rising value of corn and soybeans in the past few years has translated into billions of added dollars flowing into Iowa.
We also set the pace in the production of hogs and eggs, more than doubling the number two states in both categories.
But the state's ag strength goes a lot deeper than that.
Take exports, for example. Iowa tops the country in export value of corn (close to $900 million in 2012), soybeans (more the $400 million in 2012) and in frozen and chilled pork (nearly $1 billion in 2012). Throw in pork products, like hams and shoulders, and pork exports easily exceed the billion-dollar mark.
All of those exports are pumping new dollars into Iowa's economy and creating jobs in our small towns and cities.
There are also some surprises in the report, which show the depth and diversity of Iowa agriculture.
Despite the state's muscle in corn and soybean production, Iowa ranks ninth in the number of organic farms. And Iowa animal agriculture is not just about raising pigs and cattle. Iowa ranks third in milking goat numbers and tenth in wool production.
Strong, diverse and producing products that consumers here and around the world want, that's a lot for Iowa to be proud of.
Written by Dirck Steimel. Dirck is the editor of the Iowa Farm Bureau Spokesman.