Iowa farmer doesn't give up after bird flu outbreak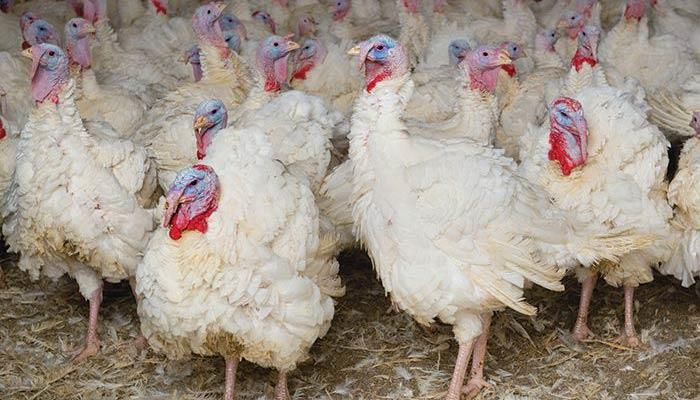 It's been a tough year for Iowa farmer Sheila Larson and other poultry farmers across the U.S. due to an avian influenza, or bird flu, outbreak discovered in spring 2022 that's lingering into winter 2023.
"To be a farmer, you have to be an optimist," said Larson, a turkey farmer from Hamilton County. "You have to be passionate about feeding people, feeling the world."
The bird flu outbreak hit the Larson family farm in March 2022. The Larsons raise turkeys at three farm sites for Iowa-based West Liberty Foods, which supplies turkey for national deli restaurant chains.
The outbreak impacted one of the Larsons' farm sites, but their other turkey sites down the road remained healthy.
"We're really proud of that," Larson said. "Our biosecurity efforts really paid off."
Farmers implement strict biosecurity measures to keep farm animals safe from disease. These practices include limiting visitors and vehicles to the farm sites, keeping wildlife out of barns, thoroughly cleaning barns before and after a new flock or herd arrives, and requiring employees to change clothing and shower before entering barns.
The Larsons recently installed a wild bird deterrent system, equipped with automatic lasers that sweep the barns' rooftops and the ground to scare off birds. Experts say wild birds are the likely source of the current bird flu outbreak.
The Larsons also ask visitors to go through a car wash before arrival and spray their boots with disinfectants before exiting their vehicle.
"There were a lot of tears back in March. We're doing everything we can to avoid going through that again," Larson said.
Return to The Iowa Dish