Iowa chef featured on Food Network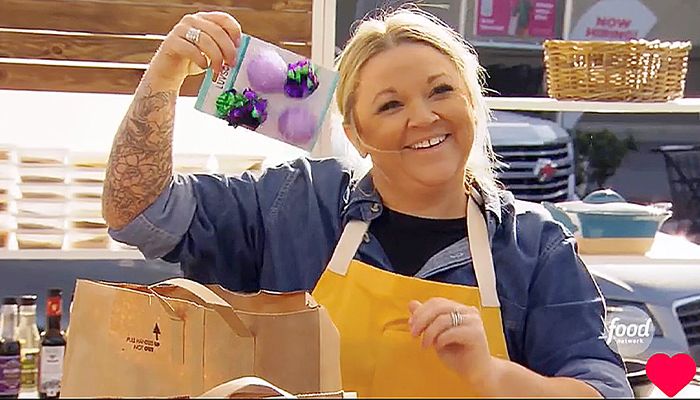 A northeast Iowa chef was a contestant recently in a Food Network challenge that inspired competitors to create both fancy and budget-friendly dishes with ingredients they had secured from shoppers exiting a local grocery store.
Jessica Baldus, owner/operator of Taste, Piggyback Smoke Shack and the Bakery in Osage, appeared on the May 23 episode of "Supermarket Stakeout," squaring off against three other chefs in a competitive pop-up kitchen in the parking lot outside a grocery store.
The contestants were assigned a theme for each round, sized up shoppers as they exited the store, and attempted to negotiate for their grocery bags, according to the Food Network. The least successful dishes sent a contestant home, with the last chef standing earning a year's worth of groceries.
On this episode, Baldus was voted out by the judges, even though she earned high praise for developing a dish with little to work with from the groceries purchased. 
Filmed in L.A.
Baldus described a whirlwind trip to the West Coast, with filming taking place the last week of January in Los Angeles. She's no stranger to the Food Network, having competed on "Guy's Grocery Games" in the past, and has been invited to appear on additional shows in the future should she choose to, including "Beat Bobby Flay" and "Chopped."
"The contest experience was exciting," she said. "It was fun to compare with my time on 'Guy's Grocery Games'. The other contestants were from larger cities, so it was fun being the only chef from basically rural America.
"Definitely the customers were not expecting us to ask to buy their groceries … having just come out of the market."
Baldus prepared Chianti Crostini — grilled sourdough bread with a garlic spread topped with pickled bell peppers and cucumbers and a wine and Russian dressing sauce reduction.
Of note was Baldus's unfortunate bounty when reaping an assortment of cat toys from her purchased grocery cart instead of a protein — like steak or salmon. Not much to prepare the palate for with those items, she said. It really was the luck of the draw.
"I thought about using them as a garnish," Baldus laughed. "It was a great experience, but also a lot of hard work … the filming and competition itself was intense."
Baldus had the chance to socialize with a few of the popular Food Network stars, including Jet Tila who had judged her "Guy's Grocery Games" episode years ago. Tila is a well-known American celebrity chef, author and restaurant developer and the chef at The Charleston and Pakpao Thai restaurants in Los Angeles.
Restaurant remodel
Baldus said she was fortunate to have a conversation with Tila about her own future as she seeks to remake her Taste restaurant back home. 
She is remodeling Taste to become more of a local food market with retail sales and a demonstration station, with grab-and-go options, recipe cards and sauces. 
She's also developing a speakeasy called The Blind Pig, with hopes of having it all completed this summer.
"The evening chef's tables with the four-course dinner (at Taste) are popular and will continue," Baldus explained. "But I'm looking to market more connections between consumers and the local farmer, bridging those gaps.
"Coming back from Los Angeles has allowed me to take a step back and appreciate the way we focus on the local farmer and local community here. I love the small-town living. The favorite part of my job is the connection I've made with local farmers."
Baldus, who is a champion for locally-grown products and the local food movement, said she's always encouraged by her community's willingness to embrace local food and dining options.
"People are caring much more about how they are fueling their bodies and where their food comes from," she said, adding she'll continue to stay invested in the community by educating about the importance of food, what to eat, how and where it's grown and prepared.
As for another appearance on the Food Network? "I am considering it," she said. "It was a lot of fun."