Iowa benefits from the state's agricultural balance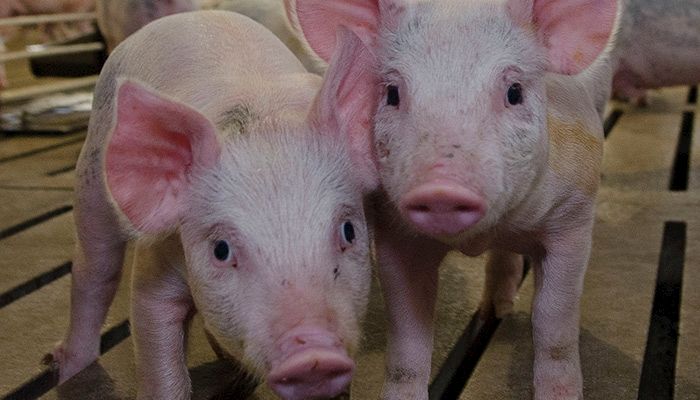 As all good drivers know, balance is important when you are headed for a rough patch. And balance is what Iowa agriculture has, thanks to its robust livestock sector to go with legendary crop production muscle. It's good for farmers, it's good for rural communities and it's good for the whole state of Iowa, which relies heavily on farming for jobs, tax revenues and economic vitality.
A recent report showed that livestock in Iowa added $31.6 billion to Iowa's economy and is responsible for nearly 123,000 jobs. That's not loose change. And interestingly, the balance of crops and livestock is something that not a lot of other states can claim, even here in the Midwest.
It's no secret that farming in Iowa and around the country is headed for a rougher economic patch. The big reason: falling prices for corn and soybeans as big crops promise to fill bins and more than satisfy demand from local, national and international buyers. Lower crop income is bound to be tough on the Midwest state economies, which have benefited from the strong earnings in agriculture during the past five years or so.
Still, a recent government forecast highlighted the fact that strong livestock returns will buffer the farm income decline.
That means Iowa, which leads the country in pork and egg production, should fare better than its neighbors. In addition, a vibrant livestock sector creates more business for Iowa's Main Streets because livestock farmers tend to buy more of their supplies close to home. And, because livestock is more labor intensive than crop farming, it creates more jobs and builds the tax base.
Livestock vitality is not universal in the Midwest. Other states have seen their livestock sectors decline over the decades and have come to rely more heavily on crops. A good example is across the Mississippi River in Illinois.
Don't get me wrong, Illinois is a tremendous agriculture state with terrific soils and farmers. It can rival Iowa in corn production and often vies with Iowa as the top soybean state.
But the Land of Lincoln, with far fewer hogs, chickens and cattle, just can't match Iowa's chops in livestock production.
A big difference has been Iowa's approach to livestock regulation. Unlike many other Midwestern states, Iowa regulators have worked with farmers to create regulations that protect the environment, but take into account the daily operational demands of a farm. And Iowa livestock farmers are continually working to find ways to do things better for the environment, their neighbors and their communities.
Here
are some good examples.
Yes, the economic road is bound to get tougher for agriculture and Midwestern state economies. And in those times, Iowa's balance is a very good thing.
Written by Dirck Steimel. Dirck is Iowa Farm Bureau Federation news services manager and editor of the Iowa Farm Bureau Spokesman.