Iowa Travel: Cabin fever cure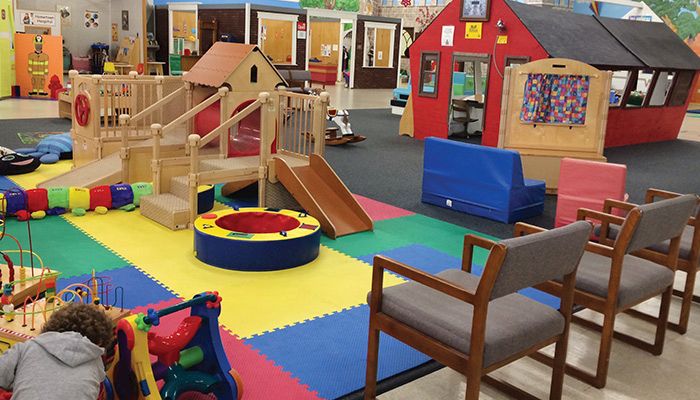 When winter arrives, kids can go stir crazy if they're cooped up for too long. But there are many fun festivals and places for families to visit across the state that will keep the kids cheerful when the snow blows and temperatures chill your nose.
Jessica O'Riley with the Iowa Tourism Office said year-round cabins make a great getaway for the weekend, because they can be rented for shorter periods of time than during the summer and at reduced rates. There, you can cross-country ski and go smowmobiling, wildlife watching, ice fishing and sledding.
Honey Creek Resort in southern Iowa has cabins near the main building that also houses an indoor waterpark that offers a great outlet for burning off additional energy, too.
Jester Park's Pine Cabin near Des Moines not only offers the same nature activities, but also horse-drawn sleigh rides in the snow.
There also are fun places to visit for an afternoon or for the day to curb the winter doldrums. Pop by The Haunted Bookshop in Iowa City, which is the oldest second-hand book store in the state and houses more than 50,000 books.
Children's museums, science centers and discovery centers also are great places for kids to unwind while learning. The Felix Adler Children's Discovery Center, named after the Clinton native and world famous clown, features more than 20 permanent exhibits in a 17,000-square-foot facility in Clinton. There are more than 10,000 KAPLA blocks, a Brio Train Engine, bubble-making area and miniature golf.
At the Union Pacific Railroad in Council Bluffs, kids can enjoy hands-on exhibits reflecting the history of the railroad. In the Building America exhibit there, kids can detonate dynamite, drive a railroad spike and learn more about the Lincoln collection including former President Abraham Lincoln's rail car, photographs and medallions.
The arts offer a great outlet during the winter, too. The Des Moines Community Playhouse will present the family-friendly production of Ramona Quimby in January, which shares her plight against her sister Beezus, her teacher and others. The Cherokee Jazz and Blues Festival in January will treat families to the toe-tapping tunes of jazz and blues.
Festivals can be found dotting Iowa's winter landscape and offer both indoor and outdoor fun. Winterfest in the Amana Colonies, also held in January, is an event that offers such fun activities as a scavenger hunt, chocolate dipping, creating three-dimensional snowflakes, a 5K walk/run, a winter wreath toss, ice skating, sledding and a ham-put.
For fast-paced winter sports-themed fun, check out the 2017 Winter Games held at the end of January, where participants test their talents at broomball, flag football, softball, a chili cook-off and polar plunge, all of which is capped off with fireworks.
The following week is the ninth annual Frostbite Olympics in Algona, which will entertain people with an ice fishing derby, treasure hunt and a baconfest.
Other fun, family-friendly sports-themed activities include an afternoon with the Iowa Energy at a basketball game or at one of the many hockey games for teams across the state. Of course, Iowa's colleges have winter athletic events that are fun to check out, too.
Danley-Greiner is a freelance writer from Runnells.