Iowa Football Put All-Pro Yanda on Track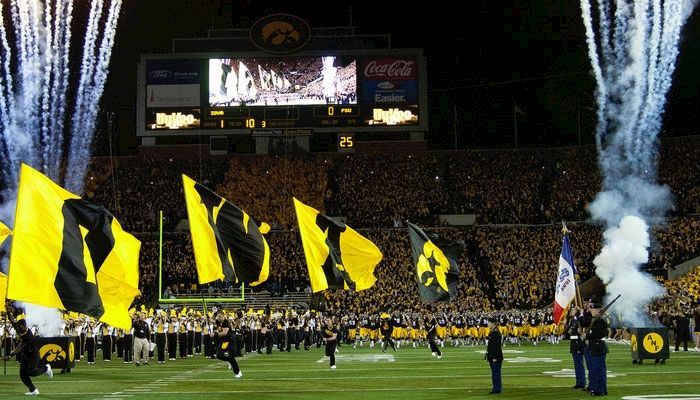 Editor's Note: The following first appeared in the University of Iowa's Hawk Talk Daily, an e-newsletter that offers a daily look at the Iowa Hawkeyes, delivered free each morning to thousands of fans of the Hawkeyes worldwide.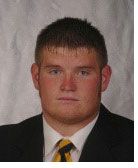 IOWA CITY, Iowa - All-Pro offensive lineman Marshal Yanda's goal of playing football for the University of Iowa didn't follow a straight 40-mile path from Anamosa to Iowa City.
But the work ethic he gained growing up on a farm in Jones County kept him focused on competing inside Kinnick Stadium, despite taking a detour through North Iowa Area Community College in Mason City.
"My dream when I was young was to play for the Hawkeyes," said Yanda, now a 6-foot-3, 315-pound behemoth. "I wanted to do that, but I strayed in high school. I worked hard, but I didn't take the classroom seriously. So when I wanted to go to Iowa, my grades weren't in order and I was behind, and I had to go the junior college route."
Still, there have been no regrets for Yanda, who not only played for the UI in 2005 and '06, but has gone on to play 69 games for the NFL's Baltimore Ravens. This past season, the right guard was named to the Pro Bowl.
"That had to be the coolest experience I ever went through," Yanda said. "I obviously wanted to go to the Super Bowl, and we were really close, but I wanted to play at a Pro Bowl level last year, and I got that done."
Yanda is preparing for his sixth season in the NFL after being drafted in the third round by the Ravens (86th overall) in 2007. Last season, Baltimore won the AFC North Division with a record of 12-4. The Ravens defeated Houston, 20-13, in the Divisional Playoffs before falling to New England, 23-20, in the Conference Championship.
The Pro Bowl selection is based on a 1/3 vote by the coaches, fans, and players. Yanda found out he would be making the postseason trip to Hawaii during Week 14 of the season.

"I was banged up that week and had surgery on my leg, so I was lying on the couch when my head coach (John Harbaugh) called," Yanda said. "The head coach normally doesn't call, so I figured he was checking up on how I was doing. He told me I made the Pro Bowl and I was ecstatic and about jumped off my couch. I was very fired up and excited to be part of that group."
When Yanda needed stars to align, they did. UI head football coach Kirk Ferentz doesn't make it a habit to sign junior college players, but the Hawkeyes were thin at offensive line after the 2004 season and Yanda was a logical fit.
"There is some luck involved, for sure," Yanda said. "Iowa doesn't normally take chances on junior college guys, but luckily they needed linemen at the time, so I could get my two years in."
It was Sept. 3, 2005, when Yanda made his first official jog onto the Kinnick Stadium turf.
"The hair stood up on the back of my neck when I ran out of the tunnel for the first time," he said.
When the afternoon was over, the Hawkeyes had a 56-0 win against Ball State. Six more victories followed and the Hawkeyes accepted a bid to the Outback Bowl. As much as Yanda enjoyed playing at home, he took special pride in winning on the road.
"It's great winning at home, but I've found out over the years that it's better to win on the road," Yanda said. "I love taking over (an opponents') stadium."
In 2005, that included Ross-Ade Stadium in Purdue, where Yanda started at right tackle and more than held his own against defensive end Ray Edwards, now with the Falcons. Iowa also defeated No. 19 Wisconsin, 20-10, in the rain in Camp Randall Stadium in Madison, during Barry Alvarez's final regular-season game as head coach.
In 2006, the Hawkeyes opened with four straight wins, including a 27-17 decision against Iowa State in Iowa City and they spent the postseason at the Alamo Bowl. But it wasn't until an invitation to the Senior Bowl arrived that Yanda realized he had a future in professional football.
"You don't know how far it will take you," he said. "I still take the same approach of one day at a time and see where you are at the end of the day. In high school, I wanted to play for the Hawks and that was it. I had no aspirations of playing in the NFL, so when I went to NIACC, it was like, bust my butt for two years and see if I can get a scholarship to play for Iowa."
The time Yanda spent at the UI was invaluable and launched him to the next level.
"There is such a high respect level for coach Ferentz in the NFL, that for him to say, `Hey, this kid is probably going to be a good player' spoke volumes to the coaches and staffs of the NFL teams," Yanda said. "That was a huge influence with them. Even before looking at me, his word went a long way."
Yanda said he received a lot of advice from Ferentz over the years, but none more important than after the 2007 NFL Draft.
"Coach Ferentz told me to stay the same, don't change," Yanda said. "It doesn't matter about the money, continue to do what you're doing now and life will be great. Don't change your personality and don't think you don't have to work hard now that you've made it."
Yanda and his wife recently purchased a home in Marion, and he still makes the commute to the Hayden Fry Football Complex to work out with strength and conditioning coach Chris Doyle.
"I'm here working out with the same regimen as 2005," Yanda said. "That's still working, so don't change it."
Doyle treats All-Pro Yanda like he treated junior college transfer Yanda.
"Coach Doyle shoots me straight, and I love that about him," Yanda said. "He makes you work hard, he expects 100 percent effort every day, and I like that level of intensity. If I'm not getting low on my squat, or if I'm doing things in the weight room that aren't right, he's going to shoot me straight, like day one. He gets after it no matter who you are, and he's going to make sure you're doing it to the fullest."
Yanda signed a five-year, $32 million contract with the Ravens that runs until 2015. That financial security has allowed him to splurge on what he calls his "two big toys": a Ranger 620 walleye fishing boat and a SnoBear winter recreation vehicle designed for ice fishing.
But make no mistake, success has not spoiled this former Hawkeye. He came to Iowa City as a raw project, and left with an appreciation for detail, fundamentals and proper technique.
"Coach Ferentz taught me to focus on the little things and get better at one thing each day," Yanda said. "I have taken that mindset and done it day-by-day and stacked days, and I never looked back. Iowa put me on track to being a successful starter at a Pro Bowl level in the NFL. It worked out great for me."