Increased E15 availability is good news for drivers, Iowa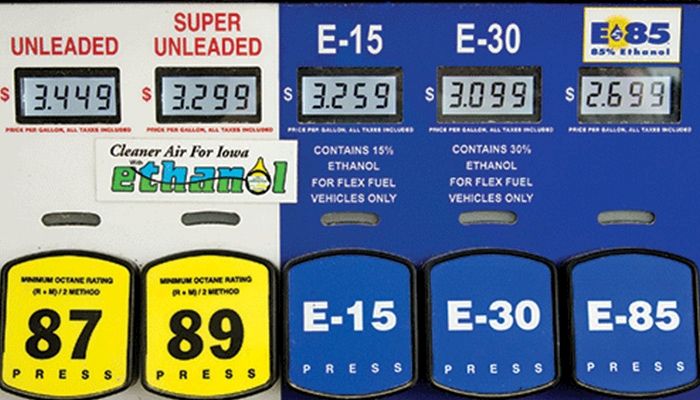 Iowa drivers, the environment, and the Hawkeye State's economy, got some good news recently when convenience store chain Kum & Go
announced
it would start offering E15 at a growing number of its gas pumps.
E15 is a blend of 15 percent ethanol and 85 percent gasoline that has been approved to run in any vehicle built after 2001, no modifications required. That means drivers can use it in about three-quarters of the cars and light trucks on the road today. Still, E15 has been pretty hard to find even here in Iowa, the nation's leading ethanol producer, because only a handful of few stations offered it. Most have stuck with the traditional E10 blend.
Kum & Go's plan will help to change that. The West Des Moines-based convenience store chain plans to roll out E15 in 65 stores over the next two years in Iowa and other states, including Arkansas, Colorado, Missouri, Oklahoma and South Dakota. It will start off by offering the home-grown fuel blend at its newly-remodeled Windsor Heights Kum & Go station in the metro Des Moines area.
The E15 outlet expansion is good news for drivers, because the fuel burns cleaner and a higher octane content than regular or E10 gas. That means more pep in the engine and more money in your wallet. (Read more
here
and
here
.) The fuel is better for the environment because it burns cleaner and reduces emissions. (Read more
here
.) And Iowa's economy will benefit, because ethanol creates thousands of jobs, especially in the state's rural communities (Read more
here
) .
I think we can chalk this one up as a winner, all the way around.
Written by Dirck Steimel. Dirck is Iowa Farm Bureau Federation news services manager and editor of the Iowa Farm Bureau Spokesman.