How to host a food-safe holiday meal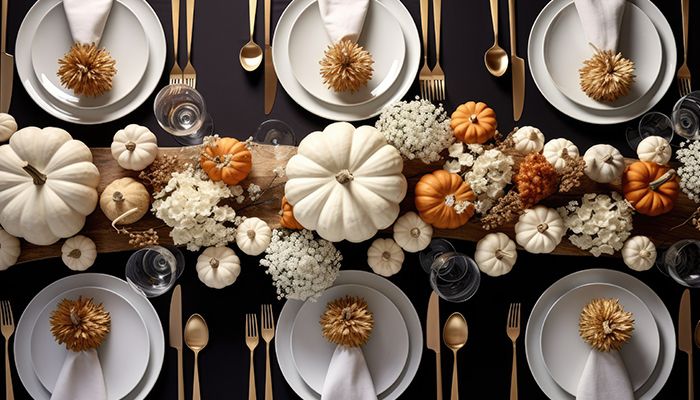 With the holidays quickly approaching, it's a good time to review food safety basics if you're planning to host a big gathering.
The risk of food-borne illness increases during the holidays, as we prepare multicourse meals, give food to friends and relatives, and serve meals buffet style, says Shannon Coleman, an Iowa State University Extension food safety specialist.
It might not seem like a big deal to, say, eat the spinach dip at the appetizer table that's possibly (or probably) been sitting out too long.
However, food-borne pathogens can cause serious illness, Coleman says.
More than 128,000 people are hospitalized and more than 3,000 people die each year from food-borne illness, according to the U.S. Centers for Disease Control (CDC).
People with a compromised immune system - including young children, pregnant women, older adults and people with a chronic disease - are more at risk for food-borne illness.
"You need to take food safety seriously," Coleman says. "The people who you may hear about in the news who get sick or die (from food-borne illness), those people are someone's family. They are someone's mom or brother. It could be your own family. And people care when it's their family."
If you're hosting a holiday meal this year, remember to follow the recommended safe food-handling practices to reduce the risk of food-borne illness, Coleman says.
The Partnership for Food Safety Education offers the following food safety basics for the holidays: 
Wash hands with soap and water, and clean surfaces often. Washing your hands before and after handling food is the easiest way to prevent food-borne illness at home. In addition, be sure to clean countertops, sinks and other surfaces before and after preparing different dishes, Coleman notes. 
Separate foods by keeping raw meats away from ready-to-eat foods, including salads or any sides that are served uncooked. 
Cook all foods to safe temperatures. Turkey should cook to 165 degrees, ham to 140 degrees, and beef and pork roasts to 145 degrees Fahrenheit. Use a food thermometer to ensure the meat has reached a safe temperature. Insert the thermometer in the thickest part of the meat. Using a food thermometer also helps to avoid overcooking. 
Keep hot foods hot, and cold foods cold. If you're traveling with food, make sure to keep cold foods – like salads - in a cooler packed with ice, Coleman says. For hot foods, wrap the dish in an insulated bag to keep hot for as long as possible. Place a thermometer inside the cooler or insulated bag to ensure the food doesn't reach the "danger zone" – the temperature range between 40 degrees and 140 degrees Fahrenheit where bacteria can multiply rapidly.
Don't leave perishable food out at room temperature for more than 2 hours. If you're traveling for more than 2 hours, it's best to prepare the food at your destination or to pick it up at a restaurant or grocery store close to your destination, Coleman says.
"The easiest way is to put (the food) in a cooler with a thermometer to make sure you're monitoring the temperature as you go," Coleman says. "It takes preplanning. But if you want to drive to Cedar Rapids or Sioux City? OK, make sure you're taking that temperature."
Monitor the shelf-life of the leftovers. The typical shelf life for leftovers is about three to four days. Be sure to chill leftovers within 2 hours. In other words, don't leave the turkey on the dinner table for snacking throughout the day. 
For more holiday food safety advice, visit www.foodsafety.gov.

Return to The Iowa Dish