How do you like them apples?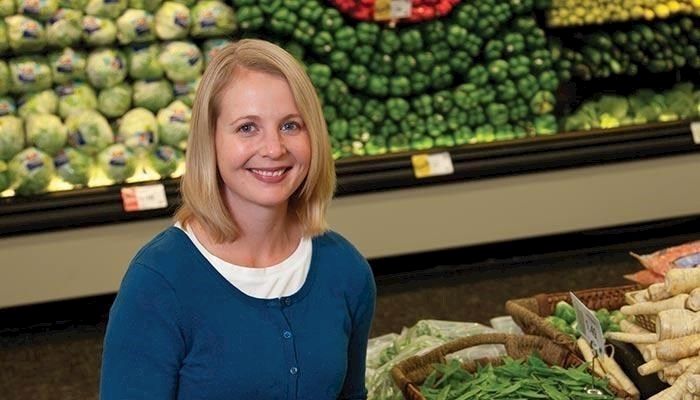 My 1-year-old daughter is on the verge of what her doctor calls a "language explosion." Every day it seems she learns a new word. Last week, her favorite word was "apple" after we visited a local orchard to sample this year's crop.
At the orchard's store, it took all my strength to keep her from toppling over the pretty displays of red, green and yellow apples. When we got home, she immediately grabbed an apple from the top of the bag, took a bite and wouldn't let go even as the apple turned brown in her hands.
In this issue of the Iowa Dish, we visit the family-owned Iowa Orchard in Urbandale. This favorite fall destination for generations of Iowans has managed to thrive even as the Des Moines suburbs have surrounded the farm's original apple trees.
And as you can probably guess, one of my daughter's favorite foods is applesauce. I buy whatever brand is on sale, and oftentimes, the package is labeled "natural" or "no high fructose corn syrup."
It's confusing, I know. Learn why Dr. Ruth MacDonald, chair of Iowa State University's food science and human nutrition department, says high fructose corn syrup is a natural, safe ingredient. She also offers tips for making healthy food choices at the grocery store.
Finally, is there a food pairing that's more perfect than pork and apples in the fall? Join fellow Iowans in conquering the Tenderloin Trail, a culinary challenge that encourages adventurous eaters to visit the many Iowa restaurants that serve the best pork tenderloins in the Midwest.
Also, check out our featured recipe for caramel apple pork chops to serve up a taste of fall at home.
So fill your mugs with pumpkin lattes and apple cider, and feel free to contact me (tbjork@ifbf.org) if you have any food and farming questions or topics that you would like us to cover in future issues of the Iowa Dish.
And please, slow down for farmers and their equipment on the roads this harvest. Remember, it's difficult for them to move over. Please check out these safe driver tips from Iowa State University Extension and Outreach.

Teresa Bjork
Editor, the Iowa Dish
Return to
The Iowa Dish