Holstein Family-Owned Meat Locker Earns Farm Bureau's Renew Rural Iowa Entrepreneur Award.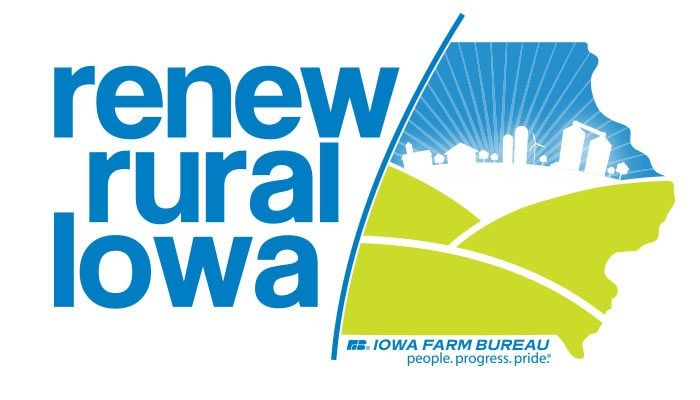 HOLSTEIN FAMILY-OWNED MEAT LOCKER EARNS FARM BUREAU'S RENEW RURAL IOWA ENTREPRENEUR AWARD
WEST DES MOINES, IOWA – April 29, 2010 –Tiefenthaler Quality Meats, a family-owned business in Holstein with a loyal customer base and creative retail air, is Farm Bureau's Renew Rural Iowa Entrepreneur winner for April. The meat processing plant has been in business since 1942, but it has grown signicantly under the ownership of John and Shelly Tiefenthaler.
The winner of many cured meat championships, Tiefenthaler Quality Meats is known for their "No Mess Chili Dogs" and seven different flavors of Skinless Bratwurst. But, it's the company's strong community presence and customer loyalty that earned Tiefenthaler Meats the Renew Rural Iowa Entrepreneur of the Month award. "We do a lot of innovative products in our retail store," says co-owner Shelly Tiefenthaler. "We really do like to try a lot of different things."
"Tiefenthaler is a great example of a thriving business that has built a reputation of excellence in their community; it's their round-the-clock dedication and attention to detail that has helped them remain viable, even in tough economic times. Tiefenthaler Quality Meats custom-cuts many different types of meat for farmers as well as hunters, but it's their long track record of dependability that keeps folks coming back," says Iowa Farm Bureau Economic Development Administrator Sandy Ehrig.
Farm Bureau's Renew Rural Iowa program not only honors outstanding entrepreneurs through their Entrepreneur of the Month award, it helps new and existing businesses grow and develop to achieve their best financial success. For more information about Renew Rural Iowa or upcoming Venture Net business mentoring seminars, call 800-254-9670 or log on to the Iowa Farm Bureau website at www.iowafarmbureau.com.