Helping animals beat the heat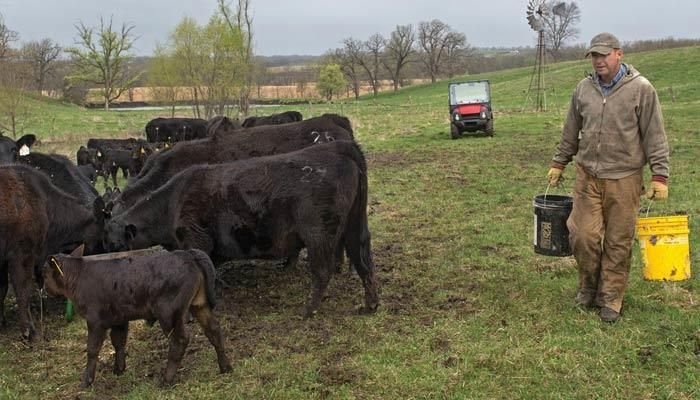 Man, it's hot out there. It's the kind of hot that makes you want to find the nearest lemonade stand, jump in a swimming pool or at least hide out in the nearest air conditioned building.
While most of us are trying to escape the summer heat, Iowa livestock raisers are right there in it, making sure their animals remain comfortable and healthy. It doesn't matter if the cattle, pigs, sheep or even ducks are out on a pasture, in a feedlot or being primped and shown at one of the county fairs going on this month around Iowa; owners are putting the animal's needs first.
Livestock raisers are first making sure animals have enough water to drink. They are also finding some shade or a breeze and can provide a little relief from the heat. And, if the weather turns really hot, farmers often give their animals a quick shower to break the heat.
Caring for livestock in the heat, or the cold, or everything in-between is just something that farmers learn at an early age. Then it's a commitment that carries through season after season.
Written by Dirck Steimel and photos by Gary Fandel. Dirck is editor of the Iowa Farm Bureau Spokesman and Gary is writer/photographer with the Spokesman.