Hamburger Foil Packets, Creamy Asparagus Soup, Elegant Rhubarb Pie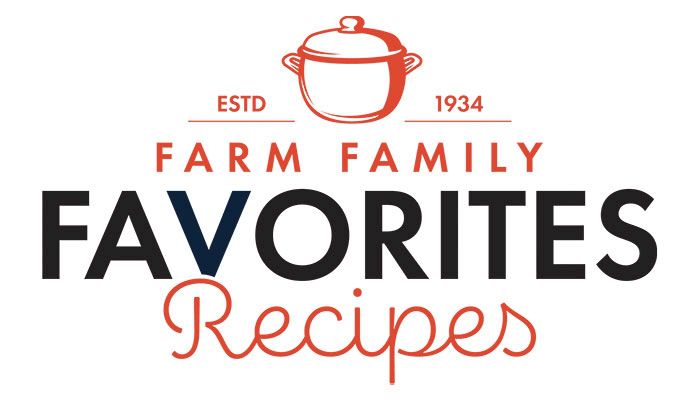 Hamburger Foil Packets
Julie Oberbroeckling, Scott County
Ingredients:
Aluminum foil
Ground beef or turkey, make into hamburger patties
Salt & pepper
1 medium onion, sliced
2 medium potatoes, thin slices
1 carrot, sliced
Water
Instructions: Per person - spray a piece of 12 x 12 aluminum foil. Layer on each one hamburger patty, a slice of onion, three to four slices of potato, and one cut up carrot. Season with salt and pepper. Sprinkle about one to two tbsp. water over all and seal well. Place the packets onto a cookie sheet and then on the heated grill or you could put them in the oven. If you're using the oven preheat to 350 degrees Fahrenheit and cook for close to an hour. The grill may take about 30 minutes.
Note: Be careful when opening the foil packet. The steam is very hot.
Creamy Asparagus Soup
Merle and Karen Petersen, Guthrie County
Ingredients:
2 to 3 c. fresh or frozen asparagus cut in 1 inch pieces
2 tbsp. water
4 tbsp. butter
1 large onion, chopped
3 medium garlic cloves, minced
5 tbsp. flour
14 oz. chicken broth
1 c. milk
½ tsp. salt
¼ tsp. pepper
¼ tsp. thyme
¼ tsp. marjoram
Crusty bread
Instructions: Put the asparagus in a microwave safe dish with about 2 tablespoons of water. Cover and microwave on high for three minutes. Melt the butter in a large pan or Dutch oven over medium heat. Add the onion and garlic and sauté until slightly browned. Turn heat to low and add the flour; stirring until it is all moistened. Stir with a whisk while pouring in the chicken broth and continue stirring until there are no lumps and the mixture starts to thicken slightly. Turn heat up a little and add the juice from the steamed asparagus, the milk and seasonings. Add the asparagus and cook until heated through. Blend with a hand blender in the pan or pour into a blender container and blend until smooth. Serve with warm crusty bread.
Elegant Rhubarb Pie
Pat Witzman, Marion County
Ingredients: Filling
1 ½ c. sugar
2 tbsp. flour
¼ tsp. salt
2 tbsp. melted butter or margarine
1 egg, slightly beaten
4 c. (1-¾ lbs.) 1 inch pieces of rhubarb
2 - 9 inch. pie crust, one for bottom and one cut for top.
Instructions: Preheat oven to 425 degrees Fahrenheit. Beat together the sugar, flour, salt, butter and egg until well blended. Spread the rhubarb in a pastry-lined 9-inch pie pan. Spread the sugar mixture evenly over the rhubarb. Cover with the slashed top crust folding top crust under the bottom crust. Flute edges securely together. Bake 40 minutes. Yield: one 9-inch pie.
For more ideas, visit iowafarmbureau.com/recipes
Email recipes to
jgoolsby@ifbf.org
or mail to: Communications Division, Spokesman Recipes, 5400 University Ave., West Des Moines, IA 50266. Food photos are welcome too!