Ground beef: A nutritious deal at meat counter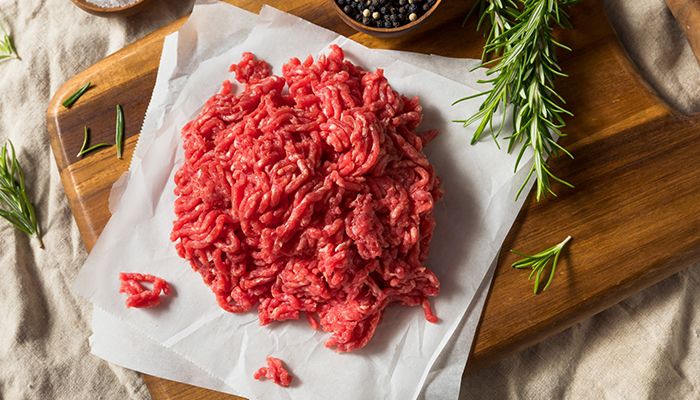 As food prices continue to rise and we shop for deals at the grocery store, don't forget about an underappreciated and budget-friendly nutritional powerhouse: ground beef.
Ground beef is the centerpiece for many family favorites – including pasta, pizza, casseroles and sloppy joes.
You can brown a batch of ground beef on the weekend and then freeze it, so the ground beef is ready to add to weeknight meals in an instant.
"You can thaw it in the fridge or the microwave and then use it in your spaghetti sauce or tacos or whatever you might be using it in," says Rochelle Gilman, a cattle farmer and registered dietitian with the Iowa Beef Industry Council.
If you prefer to buy a leaner 90% ground beef, but the 80% ground beef is on sale, Gilman recommends buying and cooking the 80% ground beef and rinsing it under running water to remove some of the fat.
"If you need to go with a higher fat ground beef, that's fine. It has the same nutrients (as the leaner beef)," Gilman says.
Just a 3-ounce serving of ground beef is an excellent source of 10 essential nutrients and about one-half your daily value of protein.
Beef is also a natural immunity booster, providing the zinc, iron and B vitamins your body needs to maintain a healthy immune system.
"Going into the cold and flu season, a healthy diet that includes foods that are rich in those nutrients that help support a healthy immune system is important, and zinc is one of those (nutrients)," Gilman says.
"Zinc and iron from beef both are in a form that your body readily absorbs. Your body can digest and absorb it more easily (from animal-based proteins) than if it comes from a plant source," she explains.
As we adjust to back-to-school routines this fall, one thing that hasn't changed is that Iowa farmers are dedicating to taking care of their cattle and focus on producing safe, nutritious beef for consumers, Gilman says. 
"Consumers can feel good knowing the beef they purchase is the safe, high-quality beef they know and love," she says.
Find easy ground beef recipes at the Budget Bytes website.

Return to The Iowa Dish