Good news for ag grads and kids in cow suits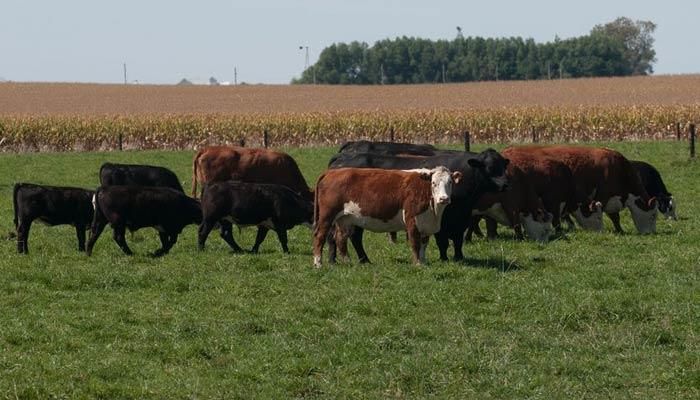 I was a cow. No, I'm not on medication, and I haven't called Jenny Craig. I'm referring to my summer as an intern for the Waterloo Bucks, a college baseball team in eastern Iowa.
Unlike the players they watch on TV, baseball interns don't live charmed lives. In fact, the most glamorous part about interning for a baseball team is helping out with on-field promotions in between innings, like Waterloo's cow-tipping contest. Yeah, cow-tipping. An intern dressed as a cow runs out to centerfield and rings a cowbell. Blind-folded contestants ramble toward the intern, and the first one to topple him wins. Again, that was the highlight of the job.
But even if the best part of your day is like waiting to be sacked by a 300 pound lineman – without a quarterback's hazard pay – you still feel lucky to have a paying job when you're 19. Adults and students looking for work in today's tight job markets would agree. Fortunately, the job forecast isn't so dire in Iowa, especially for students graduating with degrees in agriculture. Just ask Mike Gaul, director of career services at Iowa State University, who recently stated that students with degrees in agriculture and life sciences are still in pretty good shape.
Last month the Des Moines Register reported that Iowa's unemployment rate climbed to 5.2% in March (
http://www.desmoinesregister.com/article/20090418/BUSINESS/904180336/-1/LIFE04
). That's not great news, but 5.2% is better than the 8.5% national unemployment rate, and only four states fare better than Iowa. Plus, some analysts believe that the state's economic decline is ending and that the farm sector, which has helped keep Iowa out of a deeper recession, will be instrumental in its recovery.
That is a good sign for Iowa families. It should also be encouraging for high school students who need cash to make their car payments and college students who dress up as cows to pay their tuition.
Approximately one of every six Iowans is employed by agriculture or ag-related manufacturing. Cow mascots probably aren't included in that figure, but baseball teams can only pay their staff if their patrons are spending money at the ballpark. In other words, the Bucks need patrons from ag-based companies like John Deere, Waterloo's largest employer. The same goes for other Iowa businesses selling their goods and services.
No one's asking you to hug a farmer, although hugging is better than tackling. Just realize that they play a vital role in your community and our economy, even if you don't see them every day.
Written by Zach Bader
Zach is a Communications Specialist for Iowa Farm Bureau.