GMO labels coming to a store near you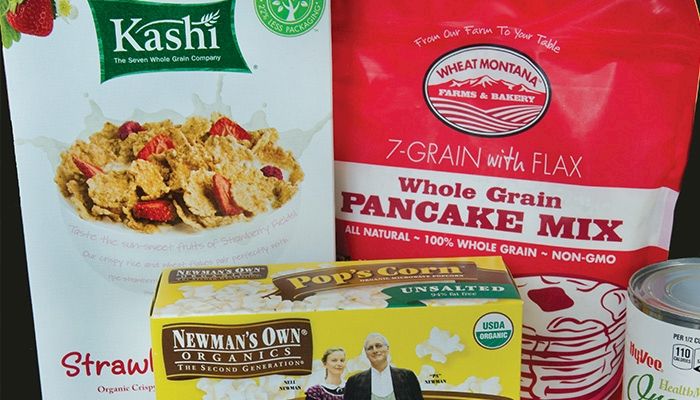 Grocery shoppers will soon see whether the foods they purchase are made from genetically modified (GMOs) ingredients under a new federal law passed by Congress and signed by President Barack Obama this summer.
The National Bioengineered Food Disclosure Law designates the U.S. Department of Agriculture to create a mandatory system for labeling GMO foods.
The law requires that most food packages carry a text label, a symbol, a telephone hotline number or an electronic code readable by smartphone that indicates whether the food contains GMOs. The labels will appear on food in the next two years.
Key provisions of the law include the following:
- Prohibits states or other entities from mandating labels of food or seed that is genetically engineered.
- Directs the USDA to establish, through rule-making, a uniform national disclosure standard for human food that is or may be bioengineered.
- Requires mandatory disclosure of GMO foods with several options, including on-package text, a symbol or a link to a website (QR code or similar technology). Small food manufacturers will be allowed to use websites or telephone numbers to satisfy disclosure requirements. Very small manufacturers and restaurants are exempt.
- Exempts foods in which meat, poultry or egg products are the main ingredient. The legislation prohibits the secretary of agriculture from considering any food derived from an animal to be bioengineered solely because the animal may have eaten feed containing bioengineered ingredients. However, animals that are the product of genetic engineering, such as some types of salmon, would fall under the disclosure requirements.
The law also allows organic foods, which are required by law to not contain genetically modified ingredients, to continue to display a non-GMO label in addition to the USDA-certified organic seal. More information about the national GMO labeling law can be found on the USDA's Agriculture Marketing Service website.
The national law was passed in response to a Vermont GMO labeling law, which went into effect July 1 and created havoc for consumers. Many Vermont grocery stores stopped selling popular food products – including canned fruits and baby formula – that didn't meet the state's requirements.
While the new federal law will provide consumers with more information, it's important to understand that GMO labeling isn't about food safety or nutrition.
GMO foods are safe, as proven by hundreds of research studies conducted over the last 20 years since GMOs were introduced, says Ruth MacDonald, professor and chair of the food science and human nutrition department at Iowa State University.

GMO safety is also confirmed by the American Medical Association, the American Pediatric Association and the U.S. Food and Drug Administration, among others.

For expert answers to your questions about GMOs, visit the Best Food Facts website.
Return to
The Iowa Dish
.