Food, and having enough, creates a universal language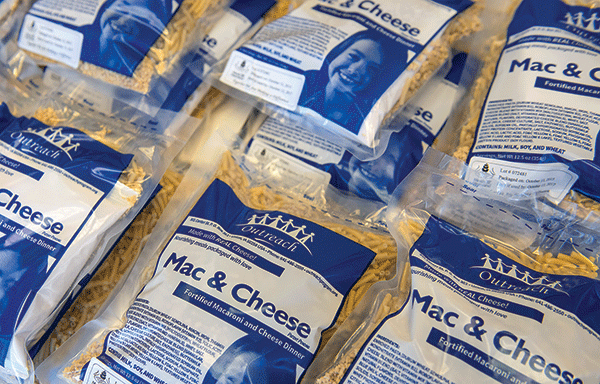 Food, and having enough of it, creates a universal language. That was underscored for me recently when I attended the annual Iowa Hunger Summit, and during the luncheon, I found myself sitting between a graduate student from Ghana and a public health dietitian from northern Iowa, and both talked about food security.
That's why I couldn't stop myself from peppering them both with questions about what they do and what brought them to the Iowa Hunger Summit. The annual event, sponsored by the Iowa Farm Bureau and FBL Financial, highlights the efforts of Iowans to fight hunger both close to home at abroad.
The dietitian told me that she is working with local farmers on an "agricultural urbanism" project in Cerro Gordo County. The group hopes to secure grant funding to plant community gardens and supply fresh produce to local food pantries.
The grad student from Ghana told me that he came to Iowa State University to study "maize," or corn as we call it here in the United States.
He said one of the biggest differences between corn farming in Ghana and Iowa is the mechanization. Here in Iowa, we're planting and harvesting corn with large farm equipment. In Ghana, almost all the work is done by hand, so farms are very limited in size. Farmers there struggle to grow large enough crops not only to feed their neighbors, but also to feed their own families.
I attend a lot meetings and luncheons for my job, but I can't think of another time when I've sat down at a table with such a diverse group from around the world. But we all share a common goal – to fight hunger, whether that's in our neighborhoods or in a country half a globe away.
And it's all happening in Iowa, where farmers raise the crops and livestock that feed our families and a growing world population.
As we learned at the Iowa Hunger Summit, it will take collaboration from everyone – individuals, communities, government leaders, private organizations – to solve food insecurity.
I could tell from the energy and optimism of all the "hunger fighters" at the table that we can all work together, across borders and oceans, to end hunger.
By Teresa Bjork. Teresa is senior features writer for the Iowa Farm Bureau Federation.