Fire up the grill!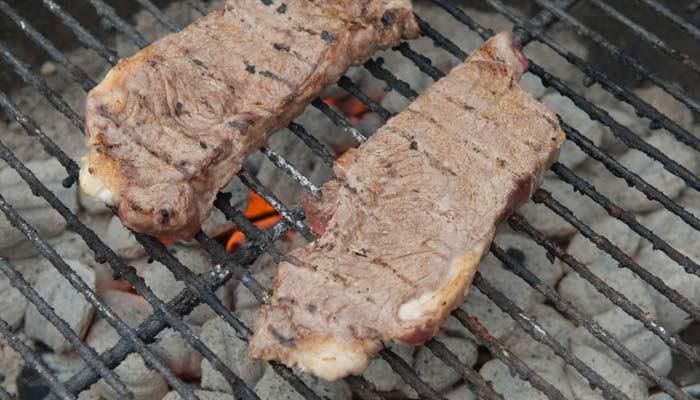 Memorial Day is just around the corner, the unofficially kick-off of the summer grilling season.

A few weekends ago, when temperatures reached an unseasonable 80 degrees in central Iowa, I stopped at the grocery store and discovered a line of shoppers at the meat counter.

Wearing flip-flops and shorts, college kids were loading up their carts with brats, steaks and burgers for backyard barbecues.

My husband, who took a meat-science class in college and thinks that makes him an "expert", was also lingering at the meat counter for what seemed like an eternity until he found the perfect ribeye steak for the grill. (Now I know what it feels like for guys to hold our purses while we try on clothes at the mall.)

But really, it's easy to find a good steak, chop or loin when you live in Iowa. Sometimes I wonder if folks realize how lucky we are to live in a state where farmers produce the highest-quality meat in the world.

Iowa corn-fed beef is prized across the globe for its tenderness and flavor. Visit your local grocery or butcher shop, and you'll find perfect ruby-red steaks marbled with buttery streaks of fat, considered a sign of outstanding quality by culinary experts (and my husband).

And don't forget the pork. My family members in Wisconsin can't find a thick-cut "Iowa Chop" at their grocery stores. Yet in Iowa, the largest pork-producing state, Iowa Chops are everywhere – at high-end restaurants, supermarket meat counters and even the Iowa State Fair.

What really made me appreciate how great the meat is here in Iowa was a recent conversation with Executive Chef Phillip Carey, a culinary arts instructor at Des Moines Area Community College in Ankeny.
Carey said he frequently hosts visiting chefs from Europe, and the chefs always want to visit an authentic Iowa steakhouse.

"They always want to eat our beef and pork. Iowa is known worldwide for producing outstanding meat," Carey said.

I heard that same sentiment last summer when I visited with Brad Waldron, chef and owner of the Rusty Duck in Dexter.

The Rusty Duck won Iowa's Best Burger Contest earlier this month for its all-beef patty made from prime-grade steak trimmings.

"Whoever gets (the best burger title), it's a big deal, especially in Iowa," Waldron says. "I've traveled the country, and I can tell you that we in the Midwest have the best food."

So treat yourself to an Iowa Chop or a juicy steak on the grill tonight. You can be sure that it's been raised by farmers who produce some of the most flavorful, safe and wholesome meats in the world.

Written by Teresa Bjork
Teresa is a features Writer for the Iowa Farm Bureau.