Finding a farmer for coffee talk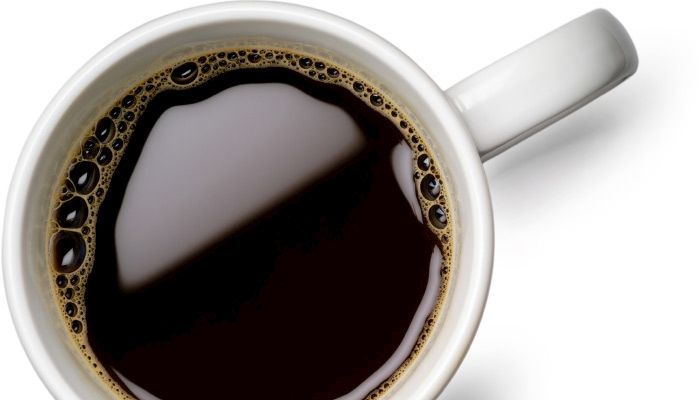 Farmers have always been social creatures. This is why I get along with them so well. If there's one thing I'm good at being, it's social.
Whether they're meeting for a cup of coffee at the creamery or enjoying java at the elevator, farmers love catching up on the latest news, discussing field conditions, reviewing last night's high school baseball game and debating the weather forecast.
This was the scene in Hampton the other night at the Franklin County Farm Bureau board meeting. Friends greeted each other, a new baby was passed around and even the new girl (me!) was met with open arms and gifts of crackers and hummus (thanks, Jennifer!).
And while farmers love talking to fellow farmers, I'm happy to see that they're taking their messages (about what they do and why) to the masses and finding new ways to "speak."
Do a quick search for the word "farm" on Twitter or Facebook reveals thousands of sites and Twitter handles featuring people talking about agriculture. Google any farm-related blogs and you'll be introduced to a plethora of farmers showing their farms and their families; working to create stronger connections between consumers and their food.
I've been writing about these farmers for a decade as a reporter for the Iowa Farm Bureau Spokesman. Now, I'm helping them find new and efficient ways to share those stories to a much broader audience.
I walked the Franklin County board of directors through some social media outlets to help them do just that. We talked about friends and followers and "liking" and "retweeting." The group celebrated sites that support their efforts and had to acknowledge the power of others striving to spread inaccurate and damaging perspectives of today's farmer.
Social media may be new for some of them, but everyone in that room understood the reasons why today's farmer needs to reach out and connect with today's consumer. It's as simple as sharing pictures of their planter on Facebook as fieldwork kicks off, or tweeting about the sweet smell of newly-turned Spring soil.
You can meet these farmers and their families and realize how much you have in common; you can hear about how food is raised for your family and theirs or how protecting the environment is 'top of mind' for every turn of the tractor wheel. It's simply "being social" and these farmers realize they even need a cup of fancy coffee to start a chat. (Although there is nothing wrong with a nice cup of coffee!)
Interested in some social (media) time with an Iowa farmer? Check out these folks and make a connection. Ask a question, share an opinion; the 'party line' is open for a discussion.
Twitter:
@foodprovider
,
@Grundyfarmer
,
@ben_albright
,
@IAPigFarmGirl
Facebook:
Webster County Farm Bureau
,
Humboldt County Farm Bureau
,
Iowa Farm Bureau
Blogs: Liz Neiman at "Life as an Iowa Farm Wife,"
www.iafarmwife.com
.
Written by Heather Lilienthal
Heather is a recovering ag reporter, now working as a communications specialist with the Iowa Farm Bureau. (She still enjoys having a cup of coffee after hanging out with farmers in hog houses and cattle feedyards.)