Farmers work Around the Clock to Finish Harvest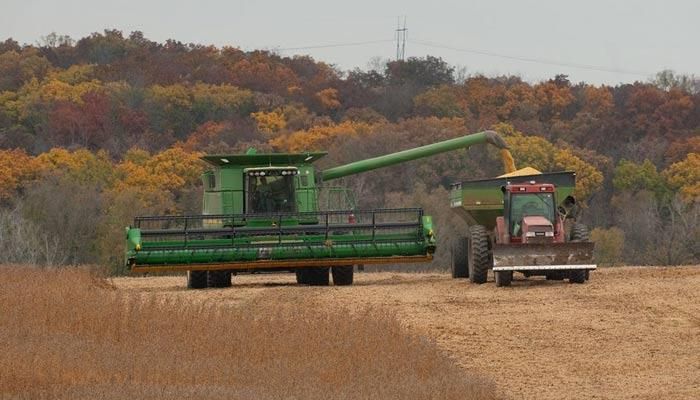 Ask just about any Iowa farmer and they will be quick to say that harvest is their favorite time of year. It's their chance to realize the fruits of all of their hard work, worry and decision-making.

But this year, the harvest season has become a slow-motion struggle as farmers wait for crops to dry and skies to clear.

Randy Wuebker, a Union County Farm Bureau member who farms with his father and sister near Lorimor, is one caught in the pattern of starting, stopping and hoping.

Instead of running full tilt, his fall days have been made up of studying weather forecasts, finishing chores and anxiously waiting to get into a combine and do what he loves to do: harvesting.

The photos on this page are a glimpse of Wuebker during a two-day stretch when the weather cooperated just enough to allow him to harvest some corn and soybeans.

The window of opportunity that Mother Nature allowed meant that Wuebker and many others worked long hours, trying to catch up on the 2009 harvest.

But the window didn't stay open long. Heavy rains swamped Iowa by the end of last week, turning fields into quagmires and once again halted the harvest.

Now Wuebker and others are left scratching their heads and wondering when the weather will finally open up enough to allow sustained harvesting.

Even with the delays, Wuebker remains optimistic that skies will clear and fields will dry out enough so he'll be able to enjoy harvesting the 2009 crop, which promises to be a record breaker.

Written by Joseph Murphy, Joseph Murphy is a photographer and writer for the Iowa Farm Bureau.