Farmers markets: A great way to jump into spring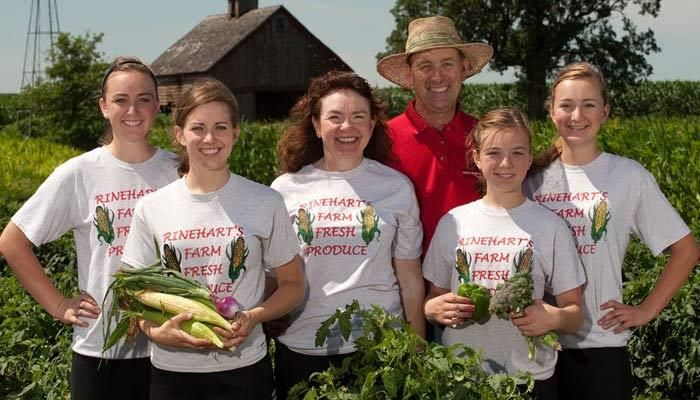 We can't seem to shake the chilly temperatures here in Iowa, but rest assured that summer will soon return.
Looking for a sign that sunny days are ahead? How about the long-awaited return of the Des Moines Farmers Market, the state's largest, which kicks off its season May 4. And despite the rainy weather in the forecast, the market will likely attract State Fair-size crowds looking for their first taste of summer.
As you can imagine, the unusually cold spring weather has delayed the growing season for Iowa farmers. However, many vegetable growers have built high-tunnel greenhouses to get an earlier start on the season.
So when you visit the farmers market this May, you're likely to find cold-season crops like lettuces, radishes, spinach, broccoli and cauliflower.
The Iowa-grown asparagus, rhubarb and strawberry crops are a few weeks behind normal, but customers should start seeing these spring favorites popping up at local farmers markets by late May and early June.
A few vendors might also have greenhouse-grown tomatoes, although they might be a little pricey until the crop is more abundant when the weather heats up.
If you do happen to see melons or summer squash for sale, these veggies likely came from the southern states or California, where the growing season starts much earlier. Feel free to ask the farmer or vendor where the produce was grown.
Early May is also the best time to buy vegetable seedlings and bedding plants for your own garden. Mother's Day weekend coincides with the last average frost date for most of Iowa, which usually means it's safe to start planting tomatoes.
The farmers market is a terrific place to find unique heirloom tomato, herb and pepper varieties. Last year, I bought an "orange blossom" tomato at the farmers market, and it turned out to be my highest-yielding tomato during last summer's drought.
If you are planning a trip to the farmers market, then be sure to come prepared. Bring cash, because not all vendors are able to take credit or debit cards. Also, keep a cooler with ice in your car if you're buying perishable items like meats, eggs and cheese.
Iowa growers follow best management practices on the farm to deliver high quality, safe produce. However, make sure to practice safe food-handling practices at home. Rinse farm-fresh produce, including salad greens and melons, under running water before serving.
To find a farmers market near you, check out the Iowa Department of Agriculture's online farmers market directory (
http://www.idalsdata.org/fmnp/index.cfm?fuseaction=main.formFarmersMarketDirectory
). Or download the Iowa Farmers Market app on your Android smartphone or iPhone (
http://www.iowaagriculture.gov/press/2012press/press06292012.asp
).
Written by Teresa Bjork, senior features writer for the Iowa Farm Bureau Federation.