Farmer hospitality shines on RAGBRAI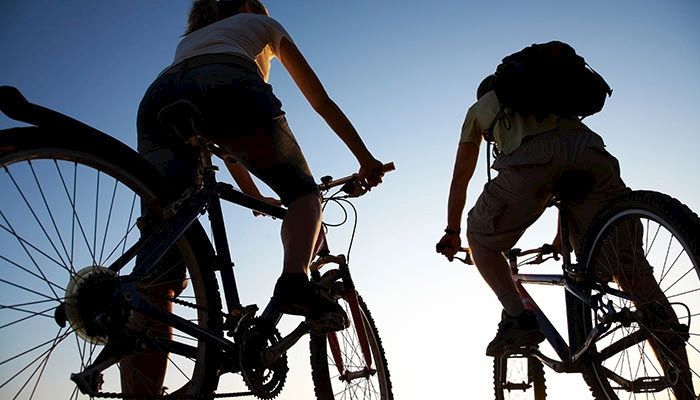 For the first time ever, I joined the Register's Great Annual Bike Ride Across Iowa (RAGBRAI) as it rolled through central Iowa last week.

Before the ride, my only experience with RAGBRAI was reading about it in the paper. But as a life-long Iowan, I figured I might as well see what all the hoopla was about.

And boy, am I glad I did! In just the 15 miles I rode along the RAGBRAI route, I saw the best of rural Iowa and agriculture on display.

I seriously was overwhelmed by the hospitality of the farmers along the way. I stopped at one scenic farm that offered free use of the restroom in the barn, a welcome alternative to the dreaded porta-potty lines.

A couple days earlier, I was invited to visit the Farmers Feed Us stop along the RAGBRAI route north of Kimballtown. Audubon County Farm Bureau member Greg Hansen opened up his farm to the more than 10,000 cyclists riding RAGBRAI this year.

Located on the top of a steep hill, his farm became a popular stop along the RAGBRAI route. Cyclists sought shade under the grain bins, and a few walked over to the feedlot to see the Hereford cattle.
Audubon and Shelby County Farm Bureau members greeted the RAGBRAI riders with free beef samples from the Iowa Beef Industry Council. They also handed out free ag-themed bike spoke cards designed by Iowa illustrator Brian Duffy.

Farmers from across the state joined together in the Farmers Feed Us effort, which aimed to educate RAGBRAI riders about Iowa agriculture and show farmers' commitment to providing safe, nutritious and affordable food.

"It's important to make sure consumers know what we do as farmers...," said Cass County Farm Bureau member and livestock farmer Stacie Euken. "RAGBRAI is such a diverse crowd, and with so many different backgrounds, we can reach a lot of people at one time."

Sue Creager, a RAGBRAI rider from Michigan, said she appreciated the chance to shake hands with a farmer. "It's good to put a face behind (your food), because all consumers see is a package in the store," Creager said.

Once again, Iowa farmers made a positive, lasting impression on the RAGBRAI riders. And after enjoying all hospitality and food (pork chops-on-a-stick!), I can't wait to ride RAGBRAI again.

Written by Teresa Bjork
Teresa is a features Writer for the Iowa Farm Bureau.