Exposing the Real Iowa Farm Bureau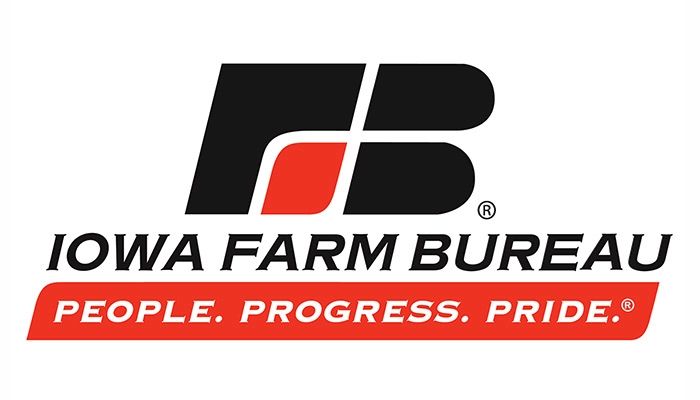 It was only a matter of time.
When you've been around since 1918 (with an active presence in all 99 Iowa counties), sooner or later people are going to talk about what you've been up to.
December 1-7 is Iowa Farm Bureau Week, and it's time for me to spill our beans.
Sure, you've heard Farm Bureau characterized as a powerful lobbying organization (not a new claim).
But did you know that Iowa Farm Bureau represents
farmers of all sizes
and is making huge investments in Iowa's
rural communities
,
students
, and
health care
?
Shocking, right?
We're told large and small farms are as polar opposite as Red Sox and Yankees, so how can any organization claim to work on behalf of
all
farmers? And what do those farmers want with our communities and schools, anyway?
Working for Iowa Farmers
A group of farmers, along with other community leaders, formed county Farm Bureaus (and eventually the Iowa Farm Bureau) in the early 1900s, to better their farms and the state.
Today, the organization consists of 156,000-plus families (including farmers and non-farmers), but the end goal remains the same.
And that's because Iowa Farm Bureau is a Federation – meaning
county Farm Bureaus and their members steer the ship
.
So when Iowa farmers (of all sizes and types) say they need help
managing their financial risk
or
planning for their sons or daughters to farm in the future
, the Iowa Farm Bureau hosts meetings in every corner of the state to help them make the decisions that work best for their personal situations.
When farmers support a science and technology-based plan to protect Iowa's soil and improve water quality,
Iowa Farm Bureau works to fund it
.
And when farmers aspire to raise livestock in ways that better protect the environment and their neighbors, Iowa Farm Bureau helps
spearhead an organization
to help them do that.
Farm Bureau has been in every Iowa neighborhood (100 county Farm Bureaus in 99 counties) since the early 1900s, and, in many cases, the
farm families in those neighborhoods have been there just as long
. When you understand your neighbors' needs, it's possible to serve them in a personal and meaningful way, whether they're aronia berry farmers in Missouri Valley, fruit and vegetable growers in Boone, or cattlemen in Essex.
Investing in Iowa's Future
Quick, name another Iowa organization that awards nearly $500,000 in scholarships each year.
Still waiting…
Yes, everyone believes in supporting our youth, but it takes on new meaning when you put your money where your mouth is, with scholarships,
grants for teachers
, and sponsorships (like Iowa Farm Bureau's
sole title sponsorship of the Iowa High School Athletic Association and Girls High School Athletic Union
).
Farm Bureau has also actively lobbied state lawmakers to get small, cash-strapped school districts the state funds they need to protect local property taxpayers and keep their doors open.
Yes, Farm Bureau is blessed with resources and is committed to Iowa. Coming from a small town, I'm glad about that; aren't you?
Strengthening Iowa's Rural Communities
According to a new economic study,
agriculture helps employ one in five Iowans and accounts for 33 percent of Iowa's economic output
.
Iowa's rural communities depend on agriculture and vice versa, which is why Iowa Farm Bureau launched Renew Rural Iowa in 2006. Through the program,
Iowa Farm Bureau has helped more than 2,500 Iowa entrepreneurs successfully own and grow their rural businesses
. In total, Iowa Farm Bureau has invested more than $80 million in rural Iowa over the past decade.
And while creating good jobs in rural Iowa is critical, it's just as important to take care of your neighbors who've fallen on hard times, which is why Iowa Farm Bureau and the University of Iowa have teamed up (through the America Needs Farmers initiative) to
donate $95,000 to Iowa's food banks
.
And that doesn't include all of the work Iowa's 100 county Farm Bureaus do on behalf of their local communities (the inspiration for
Iowa Farm Bureau's new "Share" program
).
You get the idea. Farm Bureau has its fingerprints all over rural Iowa, in a good way!
Promoting Quality Healthcare for Iowans
What do you need to keep your family healthy? Close proximity to healthy food and somewhere to exercise?
Of course.
How about access to a physician?
Those of us who live in or around a big city probably don't give it a second thought, but
73 of Iowa's 99 counties have a doctor shortage
.
That's why Iowa Farm Bureau has invested more than $200,000 in
scholarships for medical residents who plan to practice in rural Iowa
.
Whether it's offering our members health insurance to meet their needs, supporting the Iowa farm families who grow wholesome food, or encouraging rural doctors to practice in rural Iowa, Iowa Farm Bureau has demonstrated a long haul commitment to the building blocks of a healthy Iowa.
There you have it! The "top secret" work of Iowa Farm Bureau, exposed for the world to see.
I feel so much better.
Don't you?
By Zach Bader. Zach is Iowa Farm Bureau's Online Community Manager.
For more information about Iowa Farm Bureau's work for Iowans visit
IowaRiseUp.com
!