European tour here in Iowa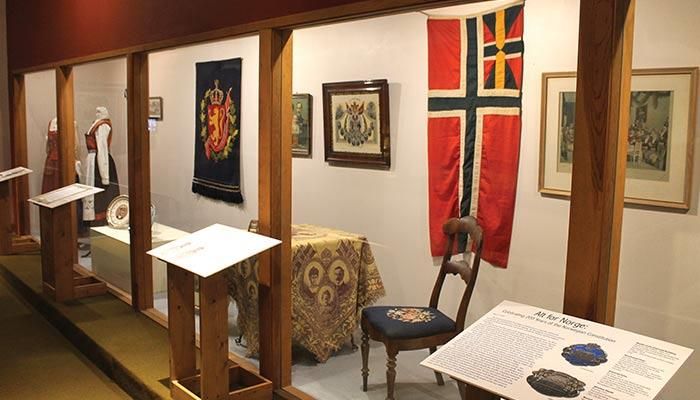 For anyone who loves to travel, boarding a plane and heading east to visit the historic cities of Europe probably sounds like a grand idea.
Unfortunately, jetting across the Atlantic for a whirlwind European vacation isn't an option for everyone. But options do exist, even if you have no intention of ever leaving Iowa.
Iowa is home to a rich, European-themed history thanks to connections with a number of European countries that were originally home to thousands of immigrants who settled here long ago. Given this history, it should come as no surprise there are a number of attractions where visitors can not only learn about Iowa's early settlers (and where they came from), but also get glimpses of what life was like for many early immigrants in their home countries.

Decorah, located in northeast Iowa, is home to one such attraction worth a visit. Vesterheim, also known as The National Norwegian-American Museum & Heritage Center, first opened in the late 1870s and was originally affiliated with Luther College's attempt to preserve objects and document stories from the Norwegian immigrant experience. Today, Vesterheim is an independent non-profit organization and home to one of the most extensive Norwegian-American collections in the world with more than 24,000 artifacts. Twelve historic buildings, a Folk Art School, and a library and archives are also important components of the complex located in downtown Decorah.

Laurann Gilbertson, Vesterheim's chief curator, says people from all 50 states and many foreign countries have visited the museum to see its large collection of folk art, textiles, immigrant-made furniture and more.

Besides their regular collection, the Vesterheim showcases five new exhibits each year and is also a popular destination for people interested in trying their hand at traditional, Norwegian folk arts. According to Gilbertson, their most popular offering is rosemaling, which the museum has offered as a class since the 1960s.

"Rosemaling is the decorative floral painting that was popular in rural Norway from the 1750s to the 1850s," explains Gilbertson, who says they try to bring instructors from Norway to teach the classes. "It was the rural adaptation of what people saw in the cities."

Not to be outdone by their Scandinavian neighbors, Danish immigrants also found their way to Iowa (and many locales throughout the Midwest) in significant numbers. One place to explore this history and better understand the significance of Danish immigrants is located in Elk Horn.

The Museum of Danish America offers a wide array of exhibits that not only tell the story of early Danish immigrants, but also of significant Danish-American contributions since.

Why Elk Horn? Well, a large concentration of Danes ended up in Iowa during the late 1800s, as there was land available that reminded them of their home country. And, in 1878, Elk Horn was also the site of the first Danish-American Folk High School, which became a popular destination for young Danes wanting to learn English.

"Iowa is the 'buckle' of the Danish immigration belt that stretches from Racine, Wisconsin, to Grand Island, Nebraska," explains Dr. John Mark Nielsen, executive director of the museum, which first opened in 1994.

Given all this, are you ready to travel and see a bit of Europe? If so, keep your passport at home, but find a map and begin charting the best pathways to places like Decorah and Elk Horn and a number of other communities around the state.

Yontz is a freelance writer from Urbandale.