Dust happens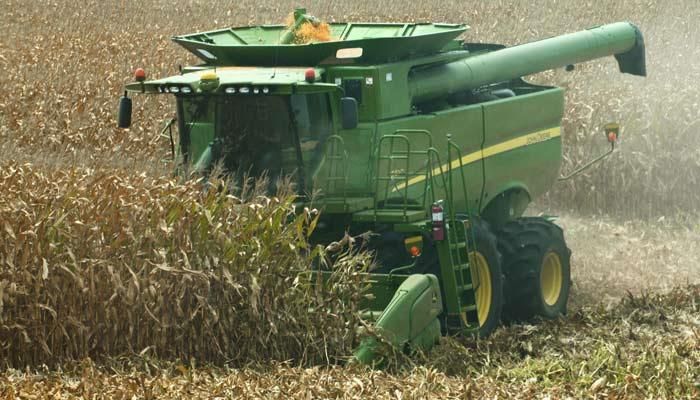 It was a perfect October day for a bike ride and my wife and I hustled to take advantage of it. With the brutal Iowa winter just around corner, you have to take advantage of these fall days with blue skies, warm temperatures and nice breezes.

As we rode across the Iowa countryside, it was clear that this was also a perfect day for harvest. With crops ready, farmers hustled to harvest their corn and soybeans and get them safely in the bin. Like us, they know that Iowa weather can quickly change from perfect to very bad. And their stakes are a lot higher than a spoiled weekend bike outing.

But the perfect harvest day on Sunday in Iowa may not be so perfect in the future, if some federal regulators have their way. The problem: that nice breeze. The wind, regulators say, could carry the dust that naturally comes out of the back of the combine, which might violate stricter regulations.

What's next: A rule to keep school buses off gravel roads on windy days?

If the wind is blowing, regulators from the Environmental Protection Agency (EPA) suggest farmers should shut down their harvesting equipment, carefully monitor the weather and wait for the next calm day. If the forecast calls for rain, or even snow, on the way, it doesn't matter.

Farmers deal with plenty of environmental regulations already as they raise crops and livestock. And they treasure clear air like everyone else. They and their families are typically out in the open air a lot more than those of us in the city.

But adding another rule for temporary harvest dust just makes no sense. There's no such thing as controlling Mother Nature. So when the time is right to harvest, farmers need to be able to take advantage of it, without fear of government retaliation.

Iowa Sen. Chuck Grassley, also a farmer, put it well: "When soybeans are at the right moisture level they need to be combined. And if God determined that wind is going to blow that day, there's absolutely nothing a farmer can do. Dust happens."

Written by Dirck Steimel
Dirck is the news services manager for Iowa Farm Bureau.