Don't lose your flex spending dollars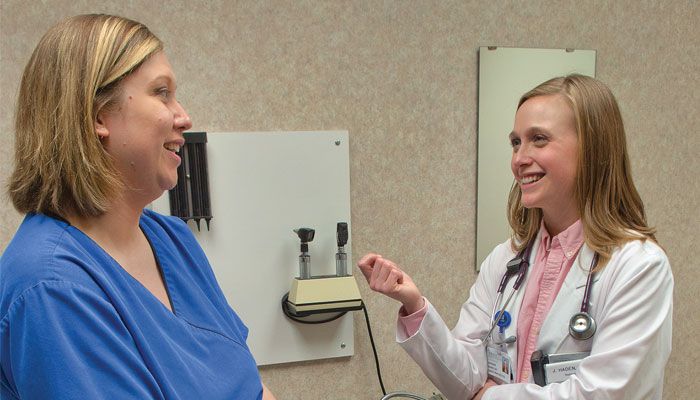 Save money and use your year-end FSA funds with Farm Bureau's health partners
The unusual circumstances of 2020 may have restricted your access to medical care or forced a delay or a change in your decision to have an elective medical procedure.
A tax-advantaged flexible spending account (FSA) lets employees put away money from their paychecks pre-tax. The catch is these plans have a "use it or lose it" feature. A health care FSA only allows a maximum of $500 to $550 rollover at the end of the plan year with the rest forfeited.
The following Iowa Farm Bureau benefit partners provide options for spending your excess FSA funds.
Hearing exam, hearing aids and batteries: TruHearing, an Iowa Farm Bureau Partner of Choice, offers free delivery of 120 batteries for $39 or options for a monthly battery subscription. A complete hearing exam can be scheduled with a TruHearing provider for $75. Call TruHearing at 
877-394-5374
for more information or to set up an appointment.
LASIK laser vision correction surgery: Wolfe Eye Clinic offers Iowa Farm Bureau members exclusive savings of $880 on LASIK eye surgery. Present your Farm Bureau membership card at the first appointment to qualify. To find out if you are a LASIK candidate, please call Wolfe Eye Clinic at
833-532-8809
.
Dental deductib­les and copays: Delta Dental of Iowa provides our members up to 10% savings on a fully insured, comprehensive individual Preferred Prime Delta Dental plan. FSA funds can be used to reimburse your deductible and co-pays for dental services whether covered under a dental plan or not.
Vision exam, glasses and contact lens co-pays: Members who enroll in a Delta Dental of Iowa dental plan also have the option to enroll in an exclusive individual DeltaVision plan at a discounted rate. FSA funds can be used to reimburse co-pays should you purchase contact lens or new eyeglass frames or lens.
Rapid Covid testing
For 20 years, Stroke Detection Plus built a solid track record as a mobile, vascular, screening organization. When the coronavirus hit, vascular screenings were suspended. As the virus quickly spread, the co-founders identified the need for fast, accurate and affordable coronavirus testing options. They applied and received authorization from the FDA to conduct the less invasive nasopharyngeal swab Sofia 2 SARS antigen FIA test.
Now under a new name, Health Gauge offers drive-through individual COVID-19 testing in Des Moines with no pre-qualification required and same day test results. To learn more or to sign up for an appointment, visit
www.HGScreenings.com
. The cost is $100 for each test, and payment with an FSA card is accepted.