Don't be chicken about avian flu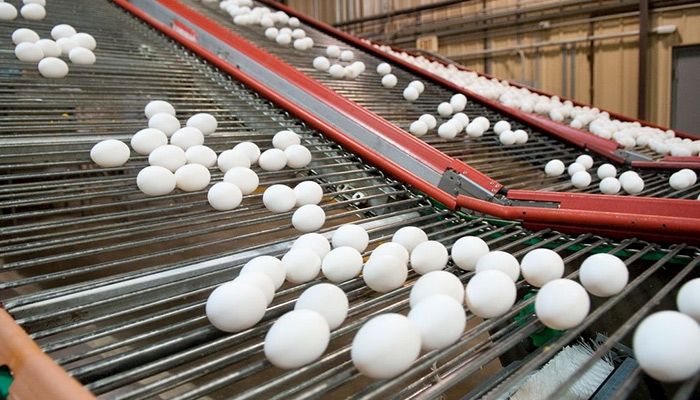 I've been reading and writing a lot of stories recently about avian flu, a virus that has stricken the poultry and egg industry across the country and in Iowa, killing more than 12 million birds in our state alone since April. Scientists say wild migratory birds are spreading the virus during migration, and they anticipate more cases this fall and next spring.
Last week, Iowa Gov. Terry Branstad declared a state of emergency in efforts to provide additional state agencies and funding to help stop the avian flu. Scientists and other experts have been monitoring the virus even before it migrated to the U.S.
Obviously, this is a major concern for all poultry farmers, but they, like other farmers who raise animals in the state, continue to diligently watch over their animals, carefully monitoring their health, and calling their veterinarians at the first sign of an issue.
But what about consumers? Is it safe for me to keep eating my morning omelet?
Experts assure the virus doesn't pose a threat to humans.
"Consumers should feel safe to eat properly cooked and prepared meat and eggs from poultry," said
Angela Shaw, assistant professor in food science and human nutrition and extension specialist in food safety at Iowa State University.
The virus has "never caused human illness anywhere," said Ann Garvey, Iowa public health veterinarian, so consumers should continue to feel confident in the safety of eating eggs and poultry.
Great news! Not only are eggs the star of my breakfast, I also like them hard-boiled as a snack during the day and eat turkey in a wrap for lunch or as a component in meatballs for dinner. Let's face it, poultry is a protein staple at my house.
Eating these delicious products are not only beneficial to my health, but it also helps support the farmers who have been affected by the virus. Experts say it may be several months until farmers are able to recover. This means they will see insurmountable losses. And the trickledown effect will impact area businesses that will lose sales because of the lost birds and the slowing of feed and supplies sales.
So let's get crackin' Iowa and continue to enjoy our eggs and poultry - for your health and the health of our farmers.
By Bethany Baratta. Bethany is commodities writer for the Iowa Farm Bureau Federation.