Dairy's star power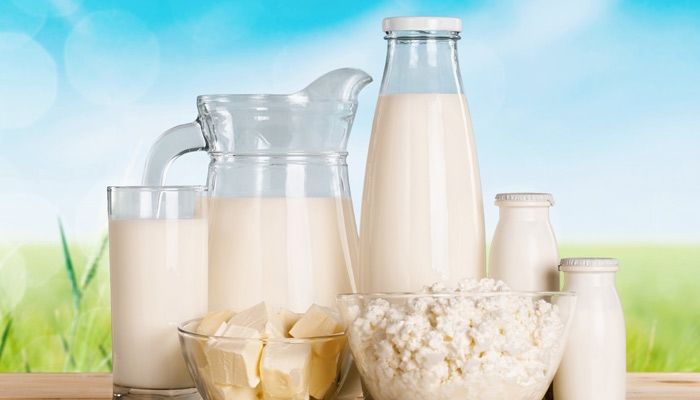 I climbed into the hotel elevator before I even glanced to see which direction it was traveling. I was on the 19th floor and needing to get back down to the lobby level to continue covering the annual meeting for the nation's dairy farmers and dairy promotion groups in Reno last month.
But, of course, the elevator was going up. So I leaned into the corner while it made a number of stops along its ascent. Nearly to the top floor, the vessel was empty, besides me. It continued to rise, picking up three people at the highest floor.
I didn't look up as the trio entered, thinking about what stories I would need to get written that day. And then I looked up and found myself star-struck.
Occupying the opposite corner of the mirrored elevator was Howie Long, current National Football League (NFL) analyst on FOX Sports, NFL Hall of Famer who played for the Oakland Raiders, movie star and fellow elevator passenger.
I smiled and greeted him politely, "Good afternoon, Mr. Long. Thanks for taking the time to talk to the dairy industry today."
(In my head, I was pointing at him –with both hands, arms outstretched- declaring, "HEY! You're Howie Long!!!" Instead, I sounded cool and calm and incredibly dorky.)
But I kept my cool. Long was attending the same meeting, discussing the partnership between the NFL and the National Dairy Board designed to promote nutrition and prevent childhood obesity.
By teaming up with one of the most well-known sport organizations, the NFL, dairy producers are educating students about dairy benefits and working to prevent childhood obesity.
Through the Fuel Up to Play 60 program, local dairy promotion organizations are working with more than 60,000 schools and reaching 36 million students around the country. The program is also supported by a number of health professional organizations including the American Academy of Pediatrics.
In some areas, NFL players make appearances at school events promoting the program. Geez, if I get this star-struck by seeing a former player in an elevator, I can hardly imagine the frenzy that my son's class would go into if a current pro player walked into the room.
But, it's not all about the celebrity, but finding a way to peak kids' attention to educate them on the importance of dairy in a balanced diet and exercise.
As someone who works in agriculture, I think it is neat to see someone like Long take the time to get involved build the connection between farmers and food. Like football players, farmers are out working hard every day and have an incredibly deep passion and commitment to produce safe and nutritious food, even though most people wouldn't recognize them on an elevator. To find out more about the Fuel Up to Play 60 program, check out
www.fueluptoplay60.com/
. To read more about the dairy industry's efforts, go to
www.nationaldairycouncil.org/Pages/Home.aspx
.
Written by Heather Lilienthal
Heather is an Ag Commodities Writer for the Iowa Farm Bureau.