Culinary adventures close to home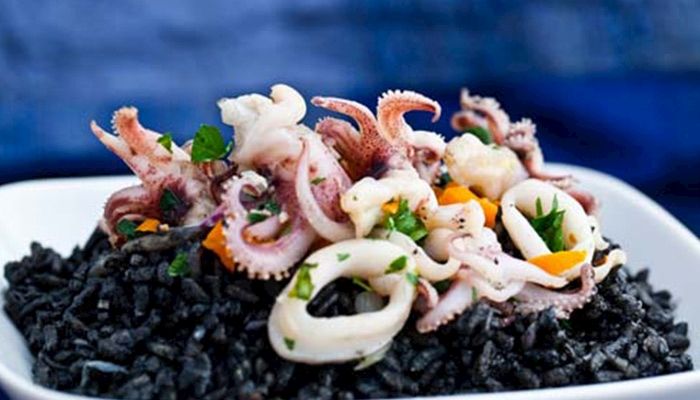 It was Spring Break and while our friends planned exotic beach vacations or saved for cruises, we knew we would be spending our time right here, in Iowa. How bad could it be? Last year at this time, we set a record high and Iowa was actually
warmer
than many traditional Spring Break vacation spots.
That'll teach me. It snowed nearly every day. Even my dogs didn't want to go outside. So, I made a vow with my teenager that we
wouldn't
just sit inside and sulk away the hours with Netflix; we'd find ways to experience something new, right here in Iowa. We would go on a 'culinary adventure.'
Iowa is known for its many family livestock farms and the area restaurants menus are a salute to passionate, picky carnivores; it's easy to find amazing steaks, juicy pork chops and flavorful poultry dishes. Iowa is so passionate about meat, it has festivals dedicated to its consumption, (BaconFest, anyone?) which sell out, in minutes.
So, imagine my surprise to find 25 sushi restaurants in Des Moines! Consumers want choices; choices in steak, pork, sure, but apparently they want choices in
seafood
, too. I began with a couple tame versions of 'California rolls', and then went bold: scallops, nestled on a bed of couscous, and….something
black?
My daughter, wizened by the culinary adventures on cable TV, watched me pick at my plate with a raised eyebrow. "Mom, that's squid ink; I saw Andrew Zimmerman
eat that
on his 'Bizarre Foods' show!" Seriously? Squid ink, in Des Moines? Well, since I always preach the value of embracing choices, and this was to be a 'culinary adventure,' I had to eat it.
In the end, I learned two things: trying new things teaches you a little bit more about yourself and that's a good thing. Second, I learned that Iowa restaurants, just like Iowa farmers, are surprisingly diverse. You want a grass-fed steak? They raise it. You want affordable, juicy pork chops? Organic heirloom tomatoes? They've got that, too. In fact, there are even some creative Webster City farmers raising
striped bass
in a former hog farrowing barn.
http://tinyurl.com/clqmkc6
. Choices you want; choices you
got,
along with a great opportunity to learn more about the men and women who provide diverse food options for your family. After all, it's not just about the
food
, it's about the
people
you share it with and the stories of the farmers who grow your food, are learning opportunities that will last you a
lifetime.
Written by Laurie Johns
Laurie is Public Relations Manager for the Iowa Farm Bureau.