Coverage That Keeps Up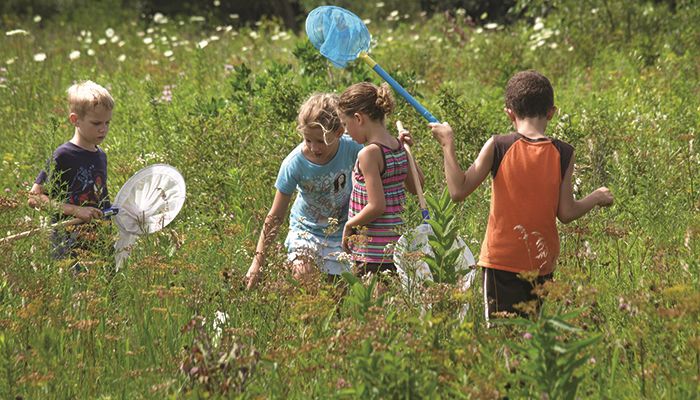 A new job… The proposal that leads to marriage... Your first home and a new baby... Remodeling that home after baby number two… Watching your first-born walk down the aisle... Planning that road trip across the U.S. to celebrate your retirement.
Life moves fast, and you don't have time to wonder if your insurance is keeping up. A SuperCheck® with your Farm Bureau agent can help make sure your insurance is up to speed by identifying potential gaps as well as opportunities for new or different discounts. Regardless of where life takes you, we believe your insurance should work as hard as you do, and your agent can help make sure your coverage does just that.
Products customized for you
When you schedule a SuperCheck with your Farm Bureau agent, you'll get all the coverage you need in one place. Our unique members-only Farm Bureau Member's Choice package policy combines your home, car, farm and liability coverage into one policy with one premium and just one deductible for all covered possessions damaged in a single occurrence.
Your coverage can be tailored to fit your specific needs, and your agent will meet with you regularly to ensure your coverage remains up-to-date.
But we know protecting yourself and your loved ones goes well beyond your possessions. Your agent can offer a full suite of life insurance and financial products to help you prepare for retirement or protect against the unexpected.
Not sure how much life insurance you might need? Get started with our easy interactive calculator at fbfs.com.
Next generation ownership
Your Farm Bureau agent can help you with a SuperCheck for your farm or business coverage as well. And if you're planning to transition that farm or business to the next generation, he or she can offer valuable information about building a business succession team that can help you achieve your objectives.
Protect moments that matter
The only constant in life is change. Thousands of Iowa Farm Bureau families like yours know Farm Bureau agents make sure your insurance changes with you. Schedule your SuperCheck today and enjoy the peace of mind that comes with knowing the things that matter most in your life will be protected when the unexpected occurs.
Visit FBFS.com to learn more.