Cookout contest forecast: rain with a 100% chance of fun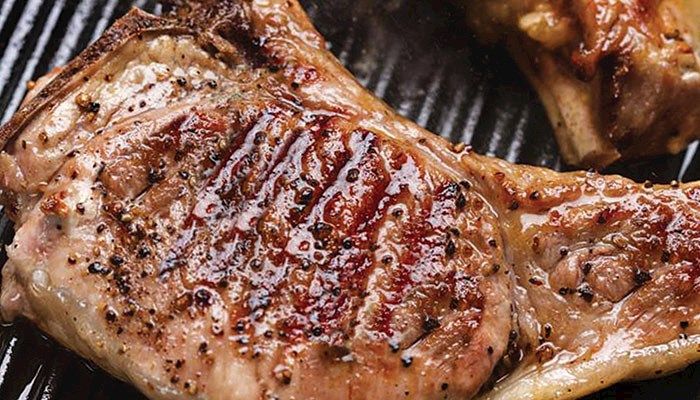 Ponchos were the wardrobes of choice for the 48th annual Iowa Farm Bureau Cookout Contest this year. Again. As soon as the grills were firing up and the smokers were long into their smoking rhythm, the skies opened up and the rain came down.

So I just strapped on my poncho and did some puddle jumping between contestants.

This weather added an extra challenge to the grillers who were vying for the 48th annual state title. They'd each won county-level competitions and were eager to prove their outdoor cooking prowess at the Grand Concourse of the Iowa State Fair. The cool and wet conditions made temperature control elusive and simply made everything wet. It's hard to be excited and optimistic when you're standing in a downpour.
Or is it?

The smiles were everywhere. The rain simply brought out the best in everyone.

Royalty in the rain
While I looked like a soaked free sample seeker, Iowa's Pork Queen seemed to be impervious to the rain. (It must be the power of that tiara.)

With her Pork Queen sash proudly displayed, Cheyenne McNichols of Rippey greeted contestants, talked to them about their recipes and answered questions about modern agriculture.

"I'm always excited to promote pork and educate people about how farmers care for their livestock," she said. "And a day like today is a great time to remind people that hogs in climate-controlled barns are staying nice and dry at this very moment."

Family affair
They say like father, like daughter and it's true for the Hanson family .

The last time Ashley Hanson was active in this contest, she was a 10-year-old helping her dad, Dennis, with a pork recipe. "That was 12 years ago," she said on Tuesday. "Now we're each competing."
But not against each other. Ashley won the Hardin County Farm Bureau contest with Hanson's Smoked BBQ Chicken and Dennis came by way of the Hamilton County Farm Bureau contest and was working on a turkey offering called "Up in Smoke."

"At least we're in different categories, so we'll have no family issues," laughed Ashley. (And the best part of their story: They both won their category contest! What a great story to tell at the next family reunion.)

A unique gathering of grillers
Every year, it's always interesting to find out what brings people to this contest. Me, I'm okay at grilling a steak or two, but this talent is truly amazing…and delicious. And so are the stories. Some folks find a recipe in a magazine and begin to tinker with it until it becomes something new.
Others, like Phil Dicks of Grundy County get a hold of a 500-year-old beef recipe and bring into 2011. And others like Brandon Scott who came by way of the Mitchell County contest use a secret sauce developed by his mother-in-law.

"And she won't even tell ME what's in it," he admits.

Some secrets are simply worth keeping. But the cookout contest isn't one of those secrets. Despite the weather, hundreds of poncho-clad people lined up to taste samples on a stick. It just shows you…if you grill it (or smoke it or barbeque it), they will come.

It's one forecast that you can count on.

Written by Heather Lilienthal
Heather is a communications specialist with the Iowa Farm Bureau.