Cook once, eat all week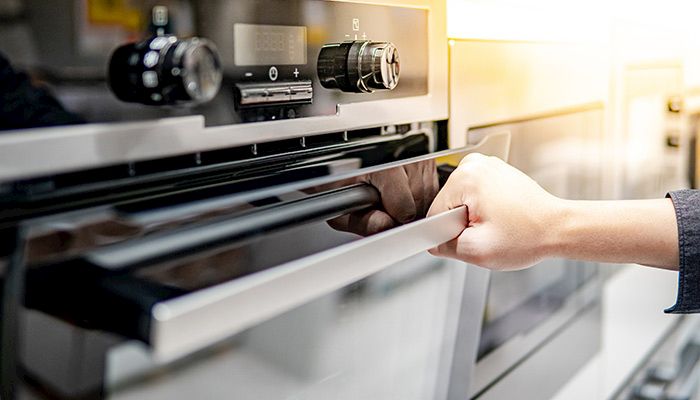 We're all cooking more at home this fall, and you can find some great money-saving deals at the meat counter right now to make your favorite comfort food dishes for cozy family meals.
As it so happens, some of the more inexpensive cuts of meat are also the most fun to get creative with in the kitchen, allowing you to prepare multiple meals, stretch your food dollars and save time in the kitchen.
"Beef is so versatile because you have all these different options for beef cuts at different prices. So there is a lot of versatility that gives consumers a lot of options, which is always nice," says Rochelle Gilman, a cattle farmer and registered dietitian at the Iowa Beef Industry Council.
Gilman says the beef council's focus during the pandemic has been helping consumers learn — or relearn — how to cook beef.
As we spend more time working or virtual learning at home during the pandemic, we are also preparing more meals at home, according to consumer surveys.
In May, there was an 7% increase in in-home meal occasions in the United States compared to a year earlier, reports the NPD Group National Eating Trends survey. Overall, about 89% of meals are now consumed at home, compared to about 80% before the COVID-19 pandemic.
In addition, retail meat sales are soaring this summer and fall. During the week ending July 26, meat department sales were up 22.2% from a year ago, trade publication Feedstuffs reports. This was the 20th week of double-digit gains since the start of the pandemic in mid-March.
At a time when we're also focused on our health, Iowans recognize the nutritional benefits of real meat. The Iowa Farm Bureau Food and Farm Index shows that 90% of Iowa grocery shoppers purchase meat, eggs and dairy at least once a week.
Now that we're cooking more at home, we're also searching for recipes, cooking tips and ways to stretch our grocery budget.
One of Gilman's favorite tips is to brown a batch of ground beef ahead of time and then freeze it, so it's ready to add to meals in an instant.
"You can thaw it in the fridge or the microwave and then use it in your spaghetti sauce or tacos or whatever you might be using it in," Gilman says.
Another pro tip: If you prefer to buy leaner 90% ground beef, but the 80% ground beef is on sale, Gilman recommends buying the 80% ground beef and rinsing it under running water after browning to remove some of the fat.
"If you need to go with a higher fat ground beef, that's fine. It has the same nutrients (as the leaner beef)," Gilman says.
Roasts are also a great option to cook ahead of time and get two or three meals worth out of it, Gilman says.
Preparing a roast in a slow cooker will give you a fork-tender roast and, with a little prep work ahead of time, allow you to do other things — like homeschool the kids — and come back to a delicious meal, Gilman says.
"You can make something as simple as a quesadilla with cheese and shredded beef," she says. "There are a lot of quick and easy recipes you can make."
Some value-priced steak cuts, which tend to be less tender, can also be turned into delicious meals by marinating them for a few hours or overnight in the refrigerator. You can find marinade recipes online at https://www.beefitswhatsfordinner.com/cooking/marinades-and-rubs.
"Those more economical cuts, they can give you good quality beef for your favorite recipes and more," Gilman says.
As we adjust to new routines this fall, one thing that hasn't changed for Iowa farmers throughout the pandemic is their dedication to taking care of cattle and their focus on producing safe, nutritious beef for consumers, Gilman says.
Iowa farmers will continue to provide high-quality beef to consumers.
"Consumers can feel good knowing the beef they purchase is the safe, high-quality beef they know and love," she says.

Return to The Iowa Dish