Connecting to a new community over an outdoor grill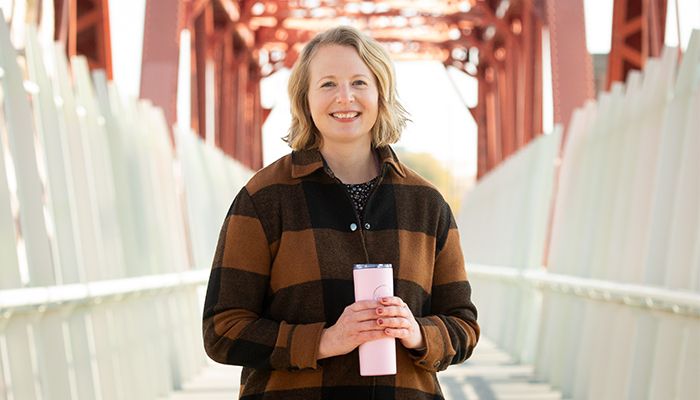 Last winter, my husband found a deal on an outdoor grill and smoker. Now every weekend, he's spending hours – and I mean, hours – experimenting with new recipes.
The grill is Bluetooth-connected to an app on his phone, so he can monitor the temperature of the grill while he's busy fixing his truck or tinkering in the garage.
To be honest, I haven't enjoyed all his grilling experiments, such as his attempts at home-smoked "ham" or the metallic taste left behind by a bad batch of wood pellets.
But it's entertaining to see him get into a new hobby. He's found a whole community of folks online who bond over shared barbecue tips and educational videos.
I would bet most of his barbecue friends would agree, you can't beat the quality of Iowa's corn-fed beef. In this issue of the Iowa Dish, we explain why Iowa beef is known worldwide for its superior taste, quality and nutrition.
We also share advice from an Iowa State University nutrition specialist on how to lower your food costs and reduce food waste at home.
And to celebrate June Dairy Month, check out our creamy milkshake recipe. The recipe takes me back to summer movie nights as a kid, when my parents would make milkshakes and popcorn while we watched an '80s summer blockbuster on the VCR.
Finally, if you're feeling confident in your grilling skills and you're open to a fun challenge, the Iowa Farm Bureau is looking for contestants for its 59th annual Cookout Contest at the 2023 Iowa State Fair Aug. 15 in Des Moines. The grand prize is $1,000 for the Cookout Champion. Youth contestants are also invited for a chance to win $300 and a gas grill. Visit www.iowafarmbureau.com/cookoutcontest for more information and to enter.



Teresa Bjork
Editor, The Iowa Dish
Return to The Iowa Dish