Cleaning Out the Closets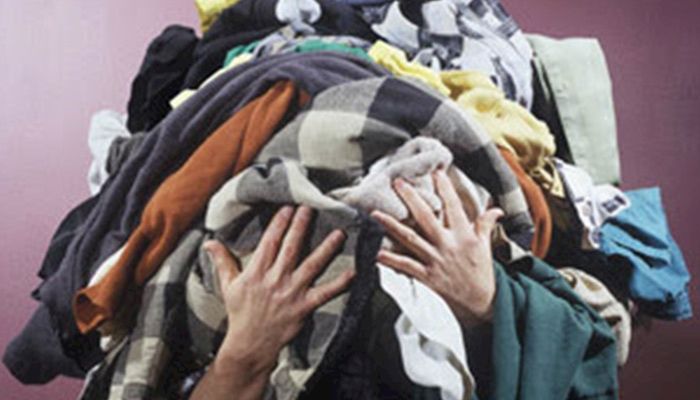 I had to acknowledge a truth this week, and it was years in the coming; I threw out my high school jeans. I don't know why I hung on to them because they don't, nor will they ever, fit me again. That's okay because letting go of a tattered, 30-year-old pair of Guess Jeans is about more than clearing closet space; it's about moving forward and acknowledging who I am today, and in many ways, it's much better.

Acknowledging change is a hard thing, and not just for Baby Boomers who crave reasonable hemlines and fashion- forward sensibility; change isn't always embraced by family, friends or detractors.

I guess I'd have to put Don Carr from the Environmental Working Group (EWG) in that last category. He's no fan of Iowa Farm Bureau Federation. But perhaps, if he acknowledged and embraced the changing face of agriculture, he would be able to also cast off his ill-fitting "They're All Big Ag" concepts.

Carr's recent blog, "The Speech the Industrial Ag Lobby Doesn't Want You To Hear" is written without knowledge or consideration of the many men and women who work so hard to represent ag today. These farmers want and deserve to be heard, not criticized for finding new ways to do it.

Carr is critical of IFBF for seeking balance in a public forum on food production. His blog makes sweeping rants about GMO crops, obesity rates, pesticides, algae blooms, the Dead Zone, the Farm Bill, all while eliciting others to follow suit. It simply doesn't fit what Iowa agriculture, or Iowa Farm Bureau, is today. So, what is Iowa Farm Bureau today? Well, for one thing, it's diverse.

Iowa farmers not only wear many hats, they come in all sizes. The average Iowa Farm Bureau member farmer owns just over 300 acres, raises farm animals in hoop buildings, feedlots and modern hog barns and has all kinds of ways to raise cattle, dairy, chickens or eggs, including conventional, organic, free-range and cage-free.

Reporters, bloggers, authors, photographers, researchers and movie producers from around the globe call us seeking perspective from every conceivable type of farmer on any conceivable type of issue; they want to talk to organic dairy farmers about rBST in milk; they want to talk to goat farmers who raise meat for ethnic markets; free-range chicken farmers; ranchers who raise cattle on pasture, on feedlot, or hog farmers who raise animals in modern barns or just a couple dozen in hoop barns. They call us because those farmers, ranchers, grape-growers, and so much more all are Iowa Farm Bureau Federation (IFBF) members. We're happy to connect media and consumers to these men and women who represent the increasingly diverse world that is farming because while it's also important to show people what Iowa farmers are, it's equally important to show them what they're not.

Big farmers aren't all "Corporate Suits" any more than small farmers are all Carhartts and bib overalls. And, Iowa Farm Bureau is certainly not out to "denigrate local food initiatives and organic farming." That's a worn-out EWG line and a concept that simply doesn't fit Iowa Farm Bureau. That's why we all work so hard to bring all those diverse stories about farming to consumers, because they deserve to make their own choices based on balanced information. It's high time Carr and the EWG clean their closets and cast off their corseted philosophies about successful, diverse Iowa farmers.

Written by Laurie Johns
Laurie Johns is Public Relations Manager for the Iowa Farm Bureau.