Choosing Sanity Over Snails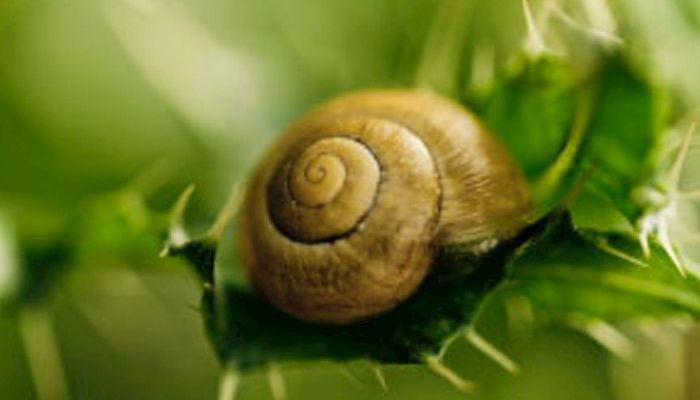 It's perfectly understandable why so many folks care how farmers care for the land; it doesn't just need to be protected because it feeds us, but because our fertile soils and watersheds always have and always will be Iowa's most valuable asset.
But there's a growing concern that some well-intentioned folks have taken efforts to be sustainable to a whole new level, calling for the sacrifice of property rights, food production and jobs for the sake of 'speciesism' (choosing plants or animals over people). 'Speciesism' seems to be 'de riguer' these days in Hollywood and national media, so that's probably why the subject packed the house this week at the 2012 American Farm Bureau Federation annual meeting.
Rob Gordon, senior advisor for strategic outreach for the Heritage Foundation (
http://www.heritage.org/about
), says being environmentally-sustainable is important, but too often regulations are put in place which go beyond common sense. "Science has to be 'good science' which means it must follow scientific method. That means if you conduct an experiment and write down how you do it, I should be able to replicate your results. Right now species are added to endangered lists based on 'best available data,' which doesn't mean rational, duplicated, sane or even scientific."
Gordon then went on to illustrate that point by way of the Pleistocene Snail.
The Pleistocene snail (
http://www.fws.gov/midwest/endangered/Snails/iops_fct.html
) is a tiny snail that lives on rocky outcropping areas in Iowa and was declared 'endangered' in 1978. So, the government took over land and created the National Wildlife Refuge near Dubuque to protect the snails. But, there were snags in maintaining the tiny creature's population because, according to Gordon, the biggest threats remained: the lack of an Ice Age and humans. It seems well-intentioned environmentalists who went out to 'count' these tiny snails were killing them by accidentally stepping on them. Since these tiny snails thrived in glacial conditions, the government deemed that the next best 'savior' for the Pleistocene is to keep the National Wildlife Refuge near Dubuque in place, and wait for the next Ice Age.
"Clearly, this is a case of speciesism and regulation run amok. We have to remember that environmental policy can't be good environmental policy if it doesn't take people into account," says Gordon.
In an age when snails are deemed more important than farming, feeding people or employing them, something is wrong. That's why folks like Gordon are out there reading the fine print, calling for people to ask questions and demand conservation efforts be based on repeatable, scientific results that take human beings into account. Waiting for the government to realize this however, could take…until the next Ice Age.
Written by Laurie Johns
Laurie Johns is Public Relations Manager for the Iowa Farm Bureau.