Check out member-exclusive content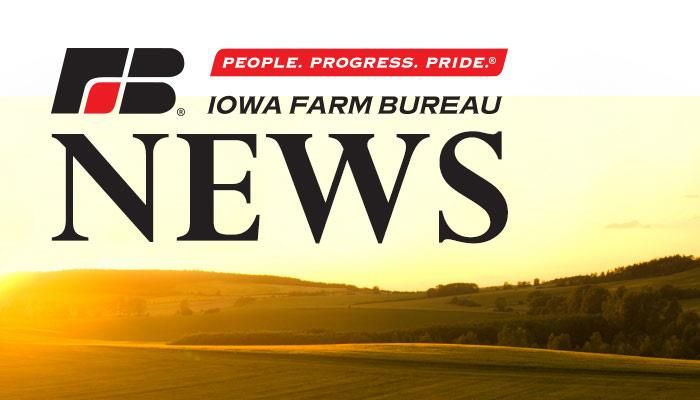 While you're cozied up at home this winter — ideally sipping hot chocolate, wearing your fuzzy socks and streaming a favorite movie — take the opportunity to enjoy member exclusive content on the Iowa Farm Bureau website, at www.iowafarmbureau.com.
Create a login using the email on your Farm Bureau membership account and a password of your choice. If you're not sure of the email on your membership account, call your county Farm Bureau office or 866-598-3693 for assistance, or email WebGeneral@insidefb.com.
Member Exchange Ads
Whether you're looking to buy a used vehicle or maybe a few goats (New Year! New You!), you can view the exclusive and ever-popular Farm Bureau Exchange Ads statewide at
www.iowafarmbureau.com
.
Scroll to the bottom of the Iowa Farm Bureau home page, or search for Exchange Ads. Filter the ads by county, category or keywords to narrow your search.
If you have items to sell after deep-cleaning the house or garage, click on "Place Ad" to submit your free ad, which can include up to three photos. You'll receive an email confirmation once the ad is approved and placed in queue to appear on the website and in the printed Spokesman publication. Ads run for two weeks at a time. Contact your county Farm Bureau office with questions.
Archived publications
Do you remember reading in Family Living about an apple orchard, winery or agritourism site you'd like to visit in the future? Over five years of past issues are archived on our website, so you can search or read articles you missed.
The Iowa Dish and recipes
Love to cook? The Iowa Dish serves up quick bites on food safety, nutrition and food trends as well as information on how our food is grown and raised. Read articles online or subscribe to the monthly e-newsletter at www.IowaFarmBureau.com/news/the-iowa-dish. You'll also find delicious recipes shared by our members and in the newsletter.
County Farm Bureau news
Check out the Farm Bureau and ag-related news in your local county under News/Spokesman/County-News. Select your county from the drop-down menu. County news also includes information on other benefits provided through your Farm Bureau membership.
News of interest to you
Are you interested learning more about rural entrepreneurs, ag news or how taxation impacts you?
Sign up for Iowa Farm Bureau's free email news service for members, selecting the topics of interest to you and your preference of daily or weekly updates. Visit
www.IowaFarmBureau.com/news/news-by-topic
to review topics and to subscribe.