Celebrating farming's history, but not getting trapped in it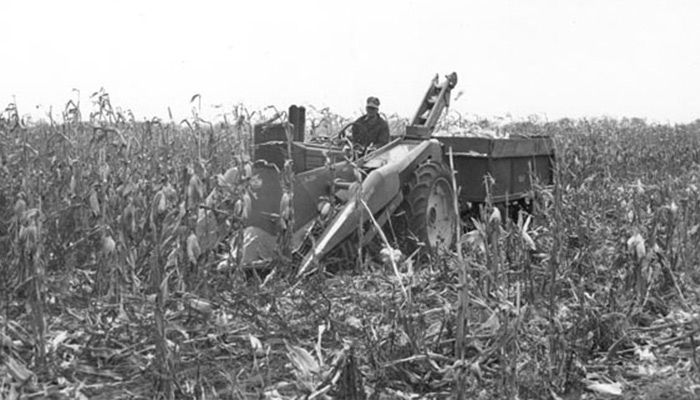 If you didn't see it on the Super Bowl telecast, you may have heard about the "God Made a Farmer" commercial. The commercial, by Dodge Ram trucks, was the hot topic in farm country and was one of the most talked about commercials after the big game.
The commercial delivered a poignant message to hundreds of millions of viewers worldwide. It told of the American farmers' incredible work ethic and care for the land, for livestock and for their communities. With audio from the late, great Paul Harvey, the outstanding commercial stood in stark contrast to the rest of the ads during the big game, mostly silly ads peddling beer.
Please tell your family and friends to view the Dodge commercial here
http://www.youtube.com/watch?v=sillEgUHGC4
. With each view, Dodge will make a contribution to FFA.
With only a small percentage of the U.S. population involved in agriculture and food production today, the Dodge commercial was truly a great way to highlight farmers' hard work, environmental legacy and contributions to their communities. That message came through loud and clear to the enormous television audience.
But the "God Made a Farmer" commercial could also stir more nostalgia for the way things used to be in farming. There are many Americans who think that food, and farming, was better in the old days than it is today.
But that's not really true. Agriculture has never seen breakthroughs like those that help today's farmers produce safe food and protect the environment.
Farmers use high-tech seed genetics which help crops resist drought and pests. They rely on satellite-guided global positioning systems to place fertilizers and crop protection products exactly where they need to be and not where it can harm the environment. And farmers today employ improved methods of handling livestock that keep animals more comfortable and make food safer.
Those innovations, coupled with hard work and deep love of the land, are helping farmers raise bigger harvests and food that is healthier and safer for consumers than ever before. And they are allowing today's farmers to conserve the soil, protect water and care for the environment better than their ancestors ever could.
Celebrating agriculture's rich history is a good thing and something worth doing. But, it's important to know that American agriculture continues to move forward to an even better future of serving people, animals and the planet.
Written by Dirck Steimel
Dirck is the news services manager for Iowa Farm Bureau