Celebrate Care & Quality As We Wrap Up Dairy Month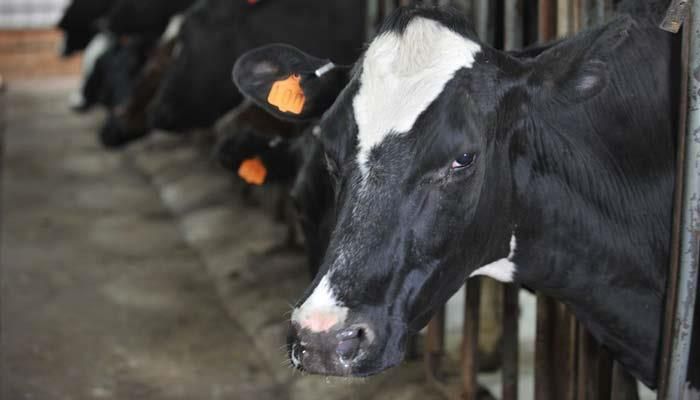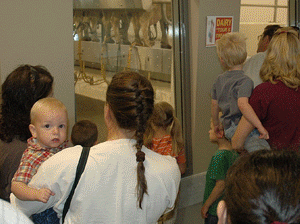 Dairy Month is coming to an end, but don't forget to take the opportunity to celebrate chocolate milk, cheese sticks, ice cream and the farmers who provide them. But if your local dairy farmers aren't walking around in party hats, don't blame them. The price of milk has dropped about 40 percent over the last year, and some farmers estimate they'll lose around $1,000 per cow this year (
http://www.wqad.com/news/wqad-milk-prices-dairy-farms-061609,0,92059.story
). The markets have created a desperate situation for America's dairy industry, one that should also be concerning to those of us who rely on safe and nutritious dairy products produced by a trusted source.
We expect to have ethical (and knowledgeable) professionals running our schools, hospitals, and churches, and we're fortunate to have the same kind of character individuals on the front lines of our food production. I was reminded of that fact when I attended an open house at Iowa State University's (ISU) dairy earlier this month.
I arrived at the dairy farm around 5 a.m. on a Friday morning – which isn't usually my most productive hour of the day, but that's when farmers are up milking cows. Dr. Howard Tyler, a former farmer and current dairy science professor at Iowa State, was leading tours, pointing out the features of each barn and repeating the refrain, "animal welfare."
"Animal care and animal welfare provide a foundation for success for the dairy farm," Tyler told me later. "Healthy, comfortable animals will produce more milk for a longer period of time with a lower investment in veterinary care. Better health also means cows will more consistently produce high-quality milk, and reduces the need for antibiotics and/or other drugs. This is a win-win-win situation for the farm, the cows and for consumers."
In other words, proper care is the right thing to do for the animals, and it results in high-quality food products, which is why you'll see animal welfare emphasized in every aspect of any viable livestock operation. The ISU dairy farm is no exception. Here are some examples:
1. Bedding: Iowa State uses several types of bedding (including straw, sand and rubber-filled mattresses covered with sawdust or wood chips), which allows them to directly assess animal comfort with each option and allows them to model these options for the entire industry (think Slumberland for cows).
2. Milking: The cows at Iowa State don't milk themselves (
http://www.desmoinesregister.com/apps/pbcs.dll/article?AID=2009906120371
), but the process is so comfortable for them that maybe they would. The holding pens – where cows wait to be milked – have a number of fans to keep things cool, and the milking machine is designed to get the job done quickly without causing irritation.
3. Air quality: Cattle will choose to spend their resting time in areas with higher air quality. High ammonia or humidity can affect a cow's growth and production, so having fresh air is just as important as having readily available feed and water. Proper ventilation can also reduce odor in barns, which I found out through firsthand experience. I even "tweeted" (
https://twitter.com/zbader
) about the lack of odor in ISU's barns when I got back to the office, encouraging my co-workers to come smell me. No one took me up on the offer, but I didn't see any wrinkled noses when I walked around the office either.
You get the idea. The cows are comfortable, and we should be comfortable with the safe and nutritious dairy products we buy from the store, as long as America's dairy farmers can continue to provide them. Keeping America's farmers in the game is up to all of us, and it really doesn't take much of a commitment. Just refill your glass of milk and add an extra scoop of ice cream to your cone this summer.
Written by Zach Bader
Zach is a Communications Specialist for Iowa Farm Bureau.