Candidates attend board meeting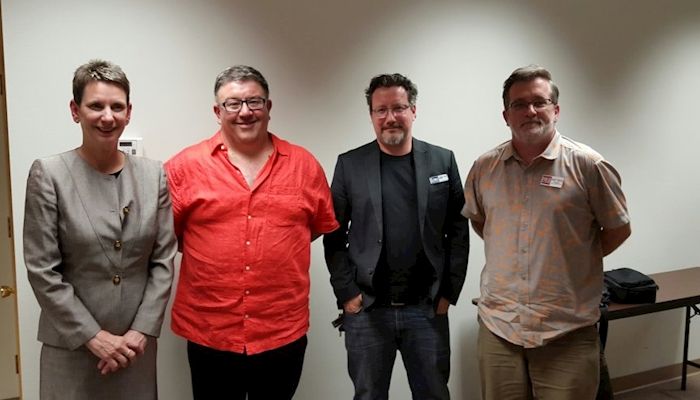 Monday, May 2, candidates for House Seat 77 and Johnson County Supervisor attended the board meeting of the Johnson County Farm Bureau. This meeting was a rescheduled event of the regular April meeting that was postponed due to field work. Not all candidates were able to adjust their schedules, but those attending were Abbie Weipert, Royce Phillips and Paula Dreeszen who are seeking the House 77 Seat. Board of Supervisor candidates able to attend were Patricia Heiden, Rod Sullivan, Jason Lewis and Kurt Friese.
Candidates provided a background on themselves and why they are seeking their position while outlining their qualifications. The primary election will be Tuesday, June 7, and all members are encouraged to become informed on the qualifications of all running and participate in the election. Early voting is under way, so if you are unable to cast your vote on the 7th, take the opportunity to do so now.