CBD: Is it worth the hype?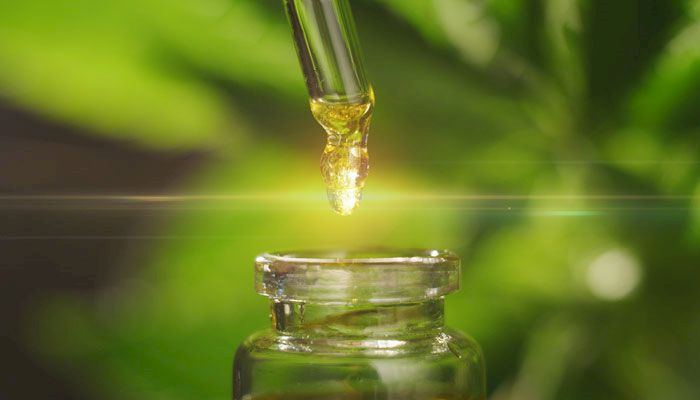 You can find it in gummy candies, bottled water, cosmetics and even beer. Many Iowa farmers are interested in growing it. Hemp, a cannabis plant in the same family as marijuana, has become a trendy new ingredient.
With more states approving the distribution of marijuana for medicinal or recreational use, cannabidiod (CBD) – a chemical derived from hemp – is now appearing in a variety of food, beverage and cosmetic products.
CBD advocates claim that the ingredient can help treat conditions such as insomnia, anxiety and pain. Dubious marketers claim that CBD can cure a wide variety of health ailments, from hair loss to cancer.
Yet health experts stress that CBD isn't a cure-all and shouldn't replace proven medical treatments.
Dr. Michael Ciliberto, a pediatrician from the University of Iowa who specializes in epilepsy, explains the facts about CBD and what the latest research shows about its actual health benefits.
What is CBD, and how is it related to marijuana?
There are many different species of cannabis that contain varying amounts of CBD and THC (tetrahydrocannabidiol), Ciliberto explains. THC is the psychoactive chemical that can make you high.

CBD isn't psychoactive, meaning it doesn't work on the receptors in the brain that give a high sensation, Ciliberto says. CBD doesn't cause an alteration in thinking, good feelings or psychosis.
Hemp, which contains less than 0.3% THC, is grown for industrial uses such as for fiber in clothing or as feed for livestock. In comparison, marijuana contains about 5% to 35% THC.
What are the health benefits of CBD?
Ciliberto says research has shown the CBD may be as beneficial as traditional antiseizure medications in treating certain types of epilepsy.
The U.S. Food and Drug Administration (FDA) has approved pharmaceutical-grade CBD for the treatment of epilepsy, Ciliberta says.
In addition, here in Iowa and a growing number of states, the sale and production of medical marijuana has been approved for the treatment of patients with cancer or chronic pain.
Medical marijuana contains both CBD and THC, Ciliberto says. For cancer patients, THC may help alleviate nausea and pain.
What about over-the-counter CBD products? Do they offer any health benefits?
Ciliberto says the CBD products you may find at natural food stores, convenience stores or online are just "stuff."
"It's stuff that is completely unregulated and can be called anything you want," Ciliberto says.
CBD is currently marketed as a dietary aid, or supplement. Dietary supplements aren't regulated by the U.S. Food and Drug Administration (FDA).
Because CBD products aren't regulated, they actually might not contain that much CBD – maybe just 0.001% or less, Ciliberto says. "(Marketers) can do anything they want," he says.
So far, the FDA has only issued warnings to companies that try to make unproven and outrageous health claims, such as that CBD will cure cancer.
Ciliberto says the only proven health benefits of CBD are for the treatment of certain types of epilepsy. All other health claims - that CBD helps alleviate pain, anxiety or insomnia – are unproven and aren't backed by science.
"(Businesses) sell lotions now with CBD oil in it, because it's sexy. The word 'CBD' is sexy. So everybody thinks that they should have it in their product. But there is no data for any of those (health claims)," he adds. "It's the new snake oil, taking (CBD) products and claiming it's going to help you forever."
Is it legal to sell CBD products in Iowa?
Recently, the Iowa Attorney General's office clarified that CBD products are considered marijuana according to Iowa law.
As a result, any product containing CBD or THC is classified as a controlled substance and isn't legal to sell, distribute or possess in Iowa.
However, the Iowa Legislature recently approved the manufacturing and distribution of medical marijuana. Iowa currently has two licensed manufacturers that grow medical marijuana and five licensed dispensaries that sell it to individuals with a state-issued medical marijuana registration card.
Can Iowa farmers grow hemp legally?
The 2018 farm bill relaxed federal restrictions to allow U.S. farmers to grow industrial hemp. Earlier this year, Gov. Kim Reynolds signed into law the Iowa Hemp Act, which allows for the production of hemp in Iowa in the future. Hemp plants must contain less than 0.3% THC on a dry-weight basis, according to the new state law.
The Iowa Department of Agriculture and Land Stewardship is developing a state plan to license and regulate the production of hemp and submit it to the U.S. Department of Agriculture (USDA) for approval.
Farmers cannot legally grow hemp in Iowa until the USDA approves the state's proposed regulatory plan.
Hemp production likely won't be legalized until the 2020 growing season, depending on the timing of the review and approval process, says Iowa Secretary of Agriculture Mike Naig.
Once the Iowa Hemp Act is fully effective, CBD products containing less than 0.3% THC will no longer be considered controlled substances, according to the Iowa Attorney General.
What if I want to try CBD products? Are they safe?
The Iowa Department of Public Health has issued a statement explaining that Iowans should be aware that CBD products aren't regulated or approved by state and federal agencies. This means the content, quality and safety of those products are unregulated and unknown.

It comes down to the old adage: "buyer beware." As with any drug, there are possible negative side effects with CBD, Ciliberto says.
In addition, he notes that cannabis plants tend to uptake toxins from the soil as they grow. Medical marijuana products must be filtered to ensure safety, he says.
"From a medical perspective, I would say be careful because you don't actually know what you are getting. You should be careful. There is no data to suggest that these products are beneficial," Ciliberto says.
For more information about hemp, marijuana and CBD regulations and safety, visit the FDA's informational website at https://www.fda.gov/consumers/consumer-updates, and click on the "Dietary Supplements" link.

Return to The Iowa Dish