Buffalo Chicken Pasta Bake, Family Favorite Chili, Fabulous Hot Fudge Peanut Butter Pie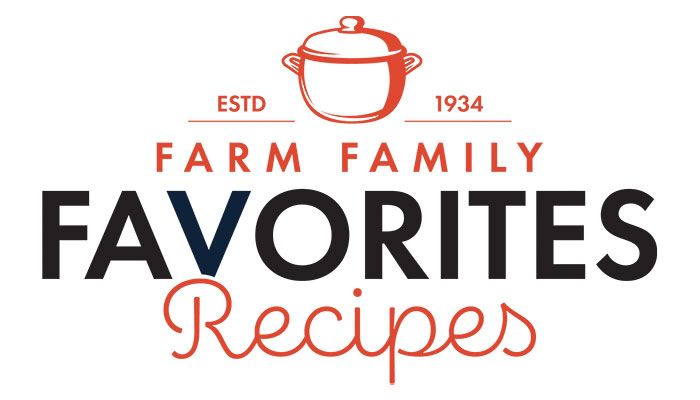 Buffalo Chicken Pasta Bake
Donna Rue, Winneshiek County
Ingredients: 
2 c. (8 oz.) uncooked penne pasta
Olive oil, optional 
8 oz. cream cheese, softened 
3/4 c. ranch dressing 
1/3 c. hot sauce 
2 c. chicken 
1 c. + 1/2 c. mozzarella cheese 
½ c. cheddar cheese

Instructions: Preheat oven to 375 degrees Fahrenheit. Spray 8 inch pan and set aside. Cook noodles as directed, drain and set aside. Option, drizzle olive oil over pasta. In a separate bowl mix cream cheese, ranch and hot sauce until creamy. Add chicken, 1/2 c. mozzarella and pasta to cream cheese mixture. Spoon into prepared dish. Combine remaining 2 cheeses and sprinkle over top of pasta. Bake 20 minutes. Remove and serve. Can top with hot sauce and ranch.
Family Favorite Chili
Ann Recker, Dubuque County
Ingredients: 
2-1/2 lbs. hamburger
2 large onions, diced
1 qt. stewed tomatoes or tomato juice
1 can red kidney beans
1 can pork and beans
Salt & pepper (to taste)
1 tbsp. chili powder
1 tbsp. vinegar
1/2 c. brown sugar
Optional: Shredded cheese
Instructions: Brown hamburger and onions; drain. Put mixture back in pot, add remaining ingredients. Stir until well combined. Bring to a boil, then reduce heat (low to medium-low) to simmer the chili. Simmer 20-25 minutes, stirring occasionally. Remove pot from the heat. Best to make at least 12 hours before serving to let flavors blend. Reheat to serve. Add your favorite toppings once you serve chili. 
Fabulous Hot Fudge Peanut Butter Pie
Lala O'Hara, Des Moines County
Ingredients: 
1 c. peanut butter + 2 tbsp. 
1 pkg. (8 oz.) cream cheese, room temp
1/2 c. sugar
1 tub (12 oz.) cool whip, divided
1 chocolate graham crust
1 jar (11.75 oz.) hot fudge, divided

Instructions: In bowl, beat 1 c. peanut butter, cream cheese and sugar until creamy. Fold in 3 cups cool whip, just until combined. Pour mixture into the crust - ingredients will be smooth on edges. Remove 2 tbsp. of hot fudge from the jar and store it in a zip bag for later use. Heat remaining hot fudge according to package directions. Spread over the peanut butter layer. Refrigerate the pie until serving time. At the time of serving, carefully distribute the remaining cool whip over the pie. Knead the hot fudge in a bag with hands. Cut small hole in the corner of the bag and pipe over the pie. Add 2 tbsp. peanut butter to another zip bag and pipe on pie in reverse direction. So good!
For more ideas, visit iowafarmbureau.com/recipes
Email recipes to jgoolsby@ifbf.org or mail to: Communications Division, Spokesman Recipes, 5400 University Ave., West Des Moines, IA 50266. Food photos are welcome too!