Better, safer homes built in Iowa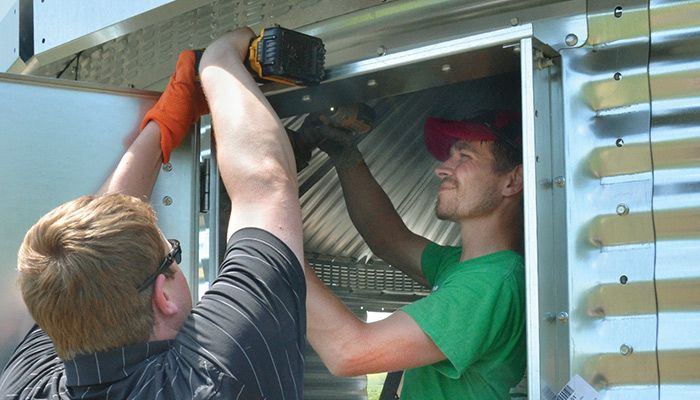 The sound of cordless impact wrenches tightening bolts echoed across a hilltop at Living History Farms last month as workers erected a structure that will give thousands of visitors a glimpse at how the iconic grain bins dotting Iowa's countryside are helping solve housing problems in third-world countries.
Leaders from Polk County Farm Bureau, Living History Farms, GoServ Global and Sukup Manufacturing came together to build a Sukup Safe T Home on the grounds of Living History Farms, completing a plan that began more than a year ago.
The idea for the project came after the Polk County Farm Bureau donated money for construction for a Safe T Home in Haiti, said Brad Moeckly, a Polk County Farm Bureau board member.
"It all started in the Polk County Farm Bureau board room," he said. "We got to talking that this might be kind of a neat idea to put out at Living History Farms."
Sukup and GoServ Global also signed on, donating materials and labor. Polk County Farm Bureau and the Silos and Smokestacks National Heritage Area also made monetary donations.
"To see that go up today was kind of neat," said Moeckly. "It was a really fun project. Especially for urban people, I think it helps show the imagination of farmers and what can happen when we all come together."
Living History Farms hosts more than 83,000 visitors annually from all 50 states and 17 countries.
The exhibit will "tell how innovation by Sukup Manufacturing turned a grain bin into a home that is helping people enslaved by poverty or victims of natural disasters," said Paul van Gorkom, GoServ Global executive director.