Bacon Ranch Chicken Breasts, George's Beef Sloppy Joes, Oatmeal Fudge Bars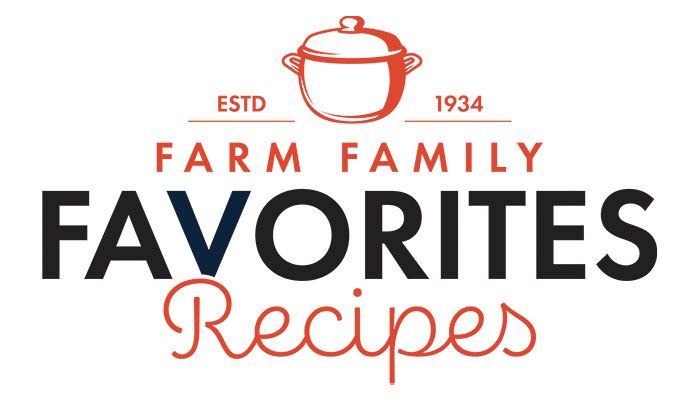 Bacon Ranch Chicken Breasts
Carma Mack, Audubon County
Ingredients:
2 chicken breasts
4 slices of smoked bacon
4 spoonfuls of ranch dressing
1 c. grated cheese blend
Instructions:
Preheat your oven to 400 degrees Fahrenheit. Generously season the chicken breasts with salt and pepper. Arrange the chicken breasts in a greased casserole dish, and pour a couple spoonfuls of ranch dressing over each one. Cover each breast with two slices of bacon, and top with the cheese blend. Bake for approximately 35-40 minutes.
George's Beef Sloppy Joes
Andy George, Jasper County
Ingredients:
2 lbs. ground beef
1/2 c. ketchup
1 tbsp. mustard
1 tbsp. Worcestershire sauce
2 tbsp. brown sugar
1 can chicken gumbo soup
Instructions:
Brown hamburger and drain. Add remaining ingredients and mix well. Reduce heat to simmer for 30 minutes. Slow cooker: Pour well-mixed ingredients into the slow cooker; cover and cook on low for 2-3 hours.
Oatmeal Fudge Bars
Marilyn Lawler, Jackson County
Ingredients:
1 c. sugar
1 c. brown sugar
1-1/2 sticks butter, softened
2 eggs
2 c. flour
1 tsp. baking soda
1/2 tsp. salt
2-1/2 c. quick oats
1 can Eagle Brand sweetened condensed milk
6 oz. chocolate chips
Instructions:
Preheat the oven to 350 degrees Fahrenheit. Cream together sugars and one stick of butter. Add two eggs, flour, baking soda and salt, and mix until combined. Add quick oats and mix well. Spread two-thirds of mixture in greased 9x13 pan. In a sauce pan, melt together one-half stick butter, one can Eagle Brand sweetened condensed milk and 6 oz. chocolate chips. Do not boil; heat only until melted and combined, stirring often. Pour over mixture. Drop remaining oatmeal by teaspoonfuls over chocolate. Bake 30-35 minutes. You could also use a jelly roll pan or an 8x8 inch square pan.
3 Cherry Pie with Almond Streusel (Corrected Recipe) Dec. 23, 2020
Velma contacted us to correct a recipe she submitted. The recipe stays the same except: Add 20 oz. cherry pie filling and lower oatmeal to 1/3 c. Thanks, Velma!
For more ideas, visit iowafarmbureau.com/recipes
Email or send your favorite winter recipes. You may either email recipes to jgoolsby@ifbf.org or send to: Communications Division, Spokesman Recipes, 5400 University Ave., West Des Moines, IA 50266.