Bacon & Egg Bake, Tomato & Cucumber Salad w/Peach Vinaigrette, Banana Bars, Creamy Cumbers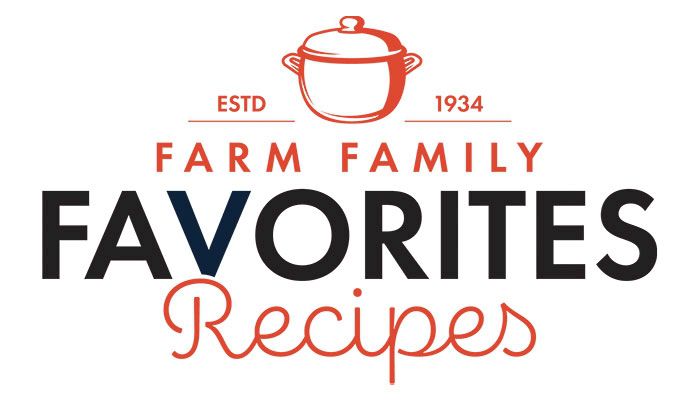 Bacon & Egg Bake
Dave Nelson, Cherokee County
Published June 26, 1982
Ingredients:
6 slices bacon
2 onions, sliced
1 can cream of mushroom soup
1/4 c. milk
5 hard-cooked eggs, sliced
1 c. shredded cheddar cheese
Salt and pepper, to taste
Toasted English muffins
Instructions: Preheat oven to 350 degrees Fahrenheit. Fry bacon and remove from pan to towel-lined plate. Brown onions in bacon grease and drain. Stir soup, milk, eggs, cheese and seasonings together. Pour into baking dish. Crumble bacon and sprinkle onto mixture. Bake 20 minutes. Serve over muffin halves.
Tomato & Cucumber Salad w/Peach Vinaigrette
Evelyn George, Jasper County
Ingredients:
Dressing
3 tbsp. red wine vinegar
6 tbsp. olive oil
1 very ripe peach
1 tbsp. fresh basil
1 tsp. sugar
Salad:
1 medium cucumber, thinly sliced
3/4 c. sliced red onion
1 tsp. kosher salt
2 lb. (3-4) tomatoes, thinly sliced
1/2 c. basil leaves, julienned
1/4 tsp. pepper
Instructions: Combine all dressing ingredients and set aside. Assemble your salad ingredients. Option to assemble on a platter or prepare in a bowl. Add dressing 15 minutes after combining salad ingredients. Serve immediately.
Banana Bars
Marilyn Lawler, Jackson County
Ingredients:
1 c. oil
2 c. sugar
4 eggs
1-1/2 c. mashed bananas
1 tsp. vanilla
1/2 tsp. salt
1 tsp. soda
1 tsp. baking powder
2 c. flour
3/4 tsp. cinnamon
1/4 tsp. nutmeg
1/4 tsp. allspice
1/4 tsp. ground cloves
1/2 c. chopped nuts (optional)
Frosting of choice
Instructions: Preheat oven to 325 degrees Fahrenheit. Combine oil, sugar and eggs. Mix well. Add mashed bananas and vanilla. Blend in dry ingredients and nuts. Mix well. Spread mixture into greased and floured 10x16 sheet pan. Bake for 30-35 minutes. Cool. Frost with desired frosting.
Creamy Cumbers
Rose Marie Ambrosy, Jackson County
Ingredients:
1-1/2 c. Miracle Whip
1 c. vinegar
3/4 c. sugar
Salt and pepper
2-3 cucumbers, thinly sliced
1/3 c. sliced white onion
Instructions: Whisk together first four ingredients. Add cucumber and onion to the mix, and combine. Refrigerate overnight for best results.
For more ideas, visit iowafarmbureau.com/recipes
Email recipes to jgoolsby@ifbf.org or mail to: Communications Division, Spokesman Recipes, 5400 University Ave., West Des Moines, IA 50266. Food photos are welcome too!