Audubon FFA officer team takes on the High-5 Leadership Conference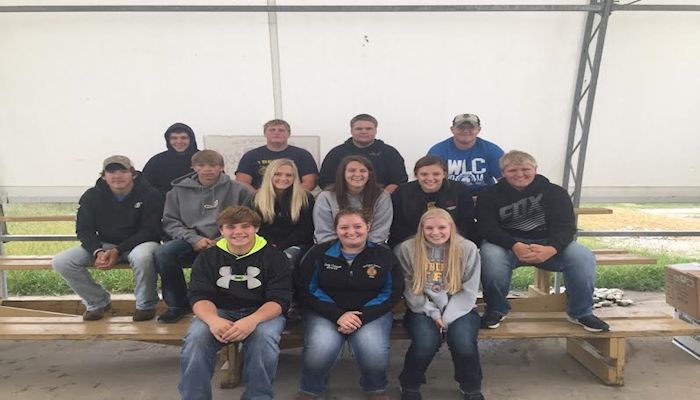 The 2016-17 Audubon FFA Officer Team joined with other FFA members from seven selected chapters for the High-5 Leadership Conference on Monday, Sept. 12. This event was held at the Iowa FFA Enrichment Center located on the DMACC campus in Ankeny.
The morning consisted of sessions led by past state FFA officers. Self-worth was the topic for the first session. FFA members learned about having self-worth and what their roles are in the world today. The second session focused on true service and its benefits. To conclude the morning session, facilitator Steven Brockshus, a former Iowa and National FFA Officer, promoted advocacy and allowed the conference participants to discuss their FFA stories.
To further teach and enable the FFA members' leadership and team dynamics, Craig Hillier, a motivational speaker and author, led the conference participants through an engaging afternoon session. With personal stories, fun activities and inspiring messages, he created an upbeat atmosphere.
The High-5 Leadership Conference was a beneficial experience for the Audubon FFA Officer Team, teaching them many vital aspects in being great future leaders. Members of the team are Nolan Smith, Kaitlin Schultes, Cody Bruch, Taylor Nielsen, Emily Campbell, Aaron Gust and Abby Bruch. Their advisor and Ag Ed instructor is Mrs. Brittany Elmquist.