America Needs Farmers and Vikings Linebacker Chad Greenway Join Forces to Help Oklahoma Tornado Victims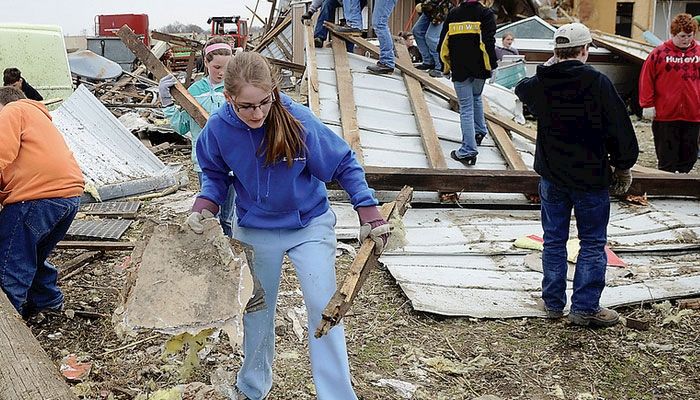 The newest member to join the America Needs Farmers (ANF) campaign, Minnesota Vikings' linebacker, Chad Greenway, is teaming up with the Iowa Farm Bureau to bring much-needed food bank donations to the Regional Food Bank of Oklahoma City, the disaster relief donation coordinator for Oklahoma tornado victims. A $10,000 donation was raised by Iowa farmers for the ANF program, which Greenway supports.
Greenway was raised on a small South Dakota farm that his parents still operate. Today, he is one of the NFL's most prolific linebackers, but acknowledges it was his farm upbringing that helped him learn just how many ways farmers help those in times of need. "I've seen firsthand how the farm community pulls together during difficult times to help their neighbors in need. It's in their nature. We can all learn from that." "I've seen how important it is to work together, to stand together against all odds and get up after being knocked down. Our thoughts and prayers are with the families who have suffered great loss. This is a time when we all must come together and help those in need. I'm proud to work with farmers and be a part of their efforts to help out," said Greenway.
The Iowa-based ANF initiative was originally launched by the University of Iowa Hawkeyes during the 1985 Farm Crisis, to honor the contributions of farmers. Iowa Farm Bureau joined the effort in 2011, bringing awareness of today's diverse farms, while raising donations for Iowa food banks. To learn more about the ANF program, visit
www.americaneedsfarmers.org
. To donate to the Regional Food Bank of Oklahoma City and make an online gift, restricted to disaster relief, please follow this
link
.