"Alternative Ag Adventure" Tour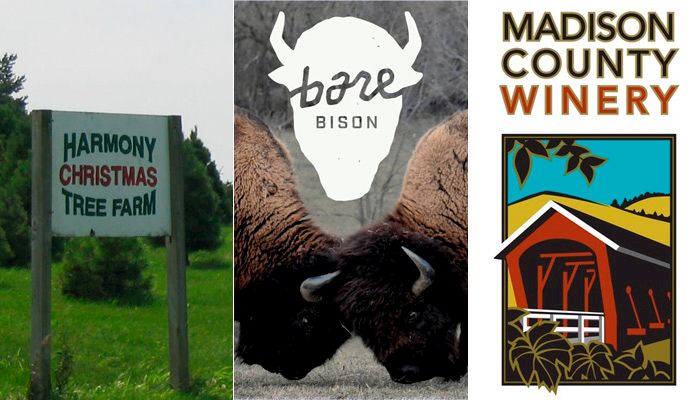 Looking for options to diversify your farm? Join other young Iowa farmers for a free fun and educational tour of alternative ag opportunities in central Iowa!
The "Alternative Ag Adventure Tour," hosted by Iowa Farm Bureau and District 9 Young Farmer Advisory Committee members Clark and Molly Dolch, takes place on Friday, August 3. The tour begins at 11 a.m. at the Wallace Center in Orient and includes four stops, with the evening wrapping up at Madison County Winery in St. Charles. Participants must provide their own transportation to each stop.
Schedule
The Alternative Ag Adventure Tour takes place on Friday, August 3.
11:00 am: Lunch at the Wallace Center (2773 290 th St. in Orient)
1 pm: Harmony Christmas Tree Farm (1523 Trenton Ave. in Stuart)
3 pm: Bare Bison (1374 Badger Creek Rd. in Van Meter)
5 pm: Madison County Winery (3021 St. Charles Rd. in St. Charles)

How to Sign Up
Please contact the Adair County Farm Bureau (
641-343-7070
) to reserve your free spot on the tour by July 31. Space is limited.