ANF Day at Kinnick Draws National Attention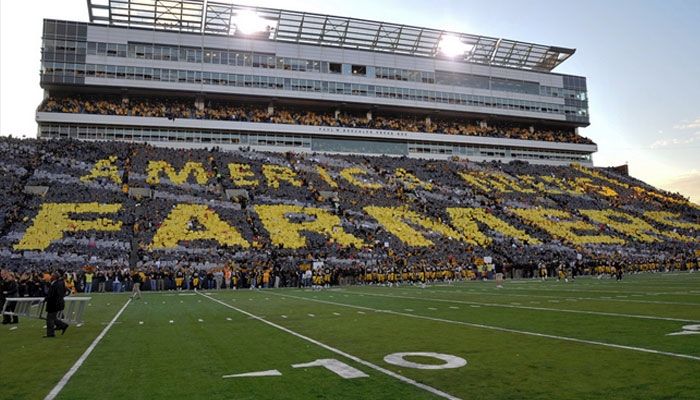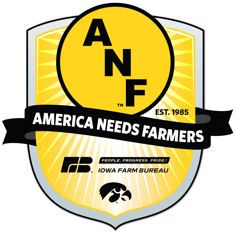 ANF Day at Kinnick Stadium - a joint project of the Iowa Farm Bureau and the UI Department of Intercollegiate Athletics staged Oct. 15 when the Iowa football team entertained Big Ten Conference rival Northwestern - earned a place in one of the nation's most respected weekly television shows dedicated exclusively to the farming industry, Iowa Public Television's "Market to Market."
To read and watch the episode, click here . To learn more about "Market to Market," click here .
"That's how I grew up. I was a farm kid. I realized the importance of farming," former UI All-American and NFL standout Jared DeVries says during the 6-minute segment that also features former Hawkeyes Caey Wiegmann, Mike Haight and Hap Peterson; Craig Lang, president of the Iowa Farm Bureau; and former UI head football coach Hayden Fry.
Hosted by Mark Pearson, Market to Market covers the 100 plus billion dollar business of food, and those issues affecting the 56 million citizens of rural America.
From global trade conflicts to environmental controversies and changing technologies and emerging enterprises, Market to Market continues to explain the issues, and illuminate the alternatives that challenge rural America. The program examines the trends that confront main street, from the growth of rural outlet malls, to community-based economic development efforts, the dispersion of health care, and the growing demands of environmental regulation.
Market to Market continues to provide expert analysis of major commodity markets. Market to Market's experienced analysts provide thoughtful insight to price trends, and strategies to help producers and processors cope with changing times. Market to Market is a production of Iowa Public Television. Major funding is provided by Pioneer Hi-bred International and public television stations.
To watch ANF Day at Kinnick videos, visit Hawkeye All-Access by clicking
here
and check out the content in the "Football" and "General" libraries under the category "Sport."