A window on caring for livestock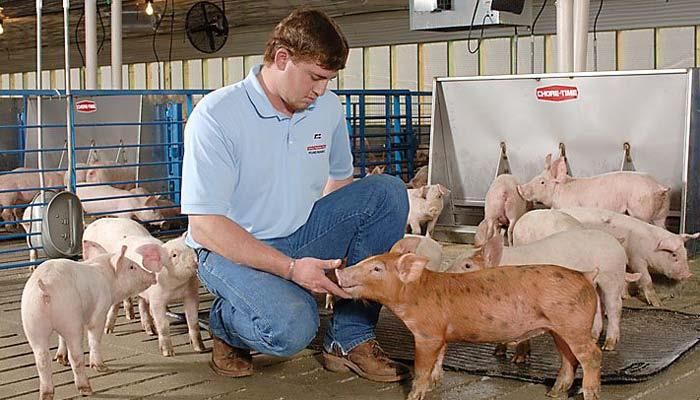 If you want to see how Iowa farmers care for their animals, make it a point to attend a livestock show at your local county fair, at the Iowa State Fair, or at another event around the state. The exhibitors, like those pictured here at the recent Iowa Beef Expo, fret over their animals, making sure all are comfortable, calm and well cared for.
Yes, these are pampered show animals. But they provide an excellent window on how farmers care for all of their livestock on a daily basis. Farmers keep their animals well-fed and comfortable because it's the right thing to do as they produce safe and nutritious food for consumers.
If you have a question about how Iowa farmers care for their animals, visit
www.iowafarmanimalcare.org
.

Photos by Gary Fandel.