Series Format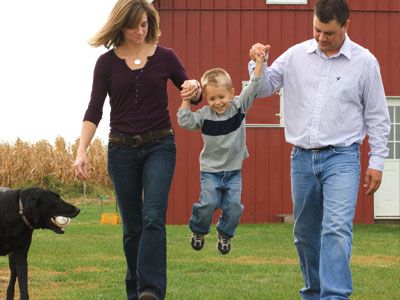 Take Root is not your typical farm succession meetings; it is the beginning of a process to help you develop a long-term work plan that will help you start, grow and improve your farm operation while meeting your business and family goals - whether you have been farming for years or just getting started. The program consists of two 3-hour evening workshops set up to accommodate busy farm schedules.
The two workshops will explore various topics that will help you strengthen, secure and build your family business as well as prepare for the next generation of leadership. Following the workshops, each family will have access to experts and online resources to help you reach that next step in your farm plan.
Agenda
Cost
The program is FREE to all Iowa Farm Bureau members. The fee for non-members is $55 per couple/family.